Farmer jailed for abduction of teenager
3 September, 2018, 4:10 pm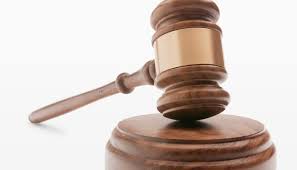 A 32-YEAR-old farmer who pleaded guilty to one count of abduction has been sentenced to 14 months imprisonment by the Tailevu Magistrates Court.
The court heard that Lekima Qiolevu approached a 16-year-old girl who was waiting for her mother at Korovou Town and invited her to join a drinking party on July 18, 2015.
It was further revealed in court that after the drinking party, he took the victim to a vacant house.
Magistrate Shageeth Somaratne told Qiolevu that while being a married person, he invited the victim to a drinking party and then for clubbing.
He said Qiolevu's intention to take her to a vacant house was to satisfy his lust and he used the victim's naivety to his advantage.