Family to appeal against acquittal decision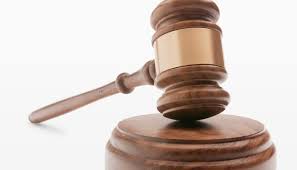 A FAMILY who almost lost their son to a stabbing incident two years ago will appeal the case following the acquittal of their son's alleged assailant by the high court.
Mele Afu, the mother of Silio Naulu who was allegedly stabbed in Koroivonu Village in Cakaudrove in December, 2017, could not hold back her tears as she saw her son's assailant walk free out of court.
"I will appeal this case because my son deserves justice," she said.
In the High Court ruling in Labasa, Justice Thushara Rajasinghe said the doctor who gave evidence failed to provide any professional opinion about the wound or about the findings he made during the medical examination of the complainant.
"In the absence of such a professional medical opinion about the wound, it is important to provide the evidence on the nature of the knife which was allegedly used by the accused," he said.
"However, the prosecution never provided such evidence apart from the brief description given by the complainant about the knife.
"The knife remained in the hands of the accused during this alleged incident. At least, the prosecution failed to provide evidence about the investigation conducted by the police in order to locate the alleged knife."
Justice Rajasinghe said there was reasonable doubt whether the wound found on the right side of the chest of complainant was actually caused by the stabbing with a knife.
"In conclusion, I find the accused not guilty of the offence of Attempted Murder, contrary to Sections 44 and 237 of the Crimes Act and acquit him from the same accordingly."