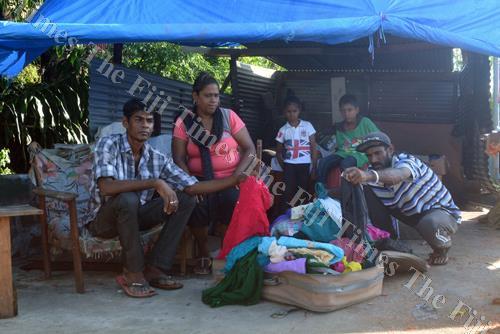 A LAUTOKA family is living under a tent after their home collapsed under strong winds caused by Severe Tropical Cyclone Keni.
Dinesh Maharaj of Delaitomuka said his family had been trying to salvage what they could over the past few days.
"The roof of our house was blown away on Tuesday," he said.
"We were lucky to escape without getting hurt.
"One part of our house is cement so we managed to stay in that part while it rained."
He said since TC Keni, the family had erected tarpaulin covers as a makeshift roof.
"We have nowhere else to go. I have two children that I am worried because we are staying in a tent.
"Most of our belongings got wet when it rained, but I am more worried about my children because we want them to go to school when classes start.
"They lost most of their school books during the cyclone."
He said the family was also faced with the task of rebuilding their home.
"We went to the Social Welfare, the NDMO and religious organisations to try and get some help.
"I don't have a stable job and I can't support my family while trying to build my house again."