Expect more rain: Fiji MET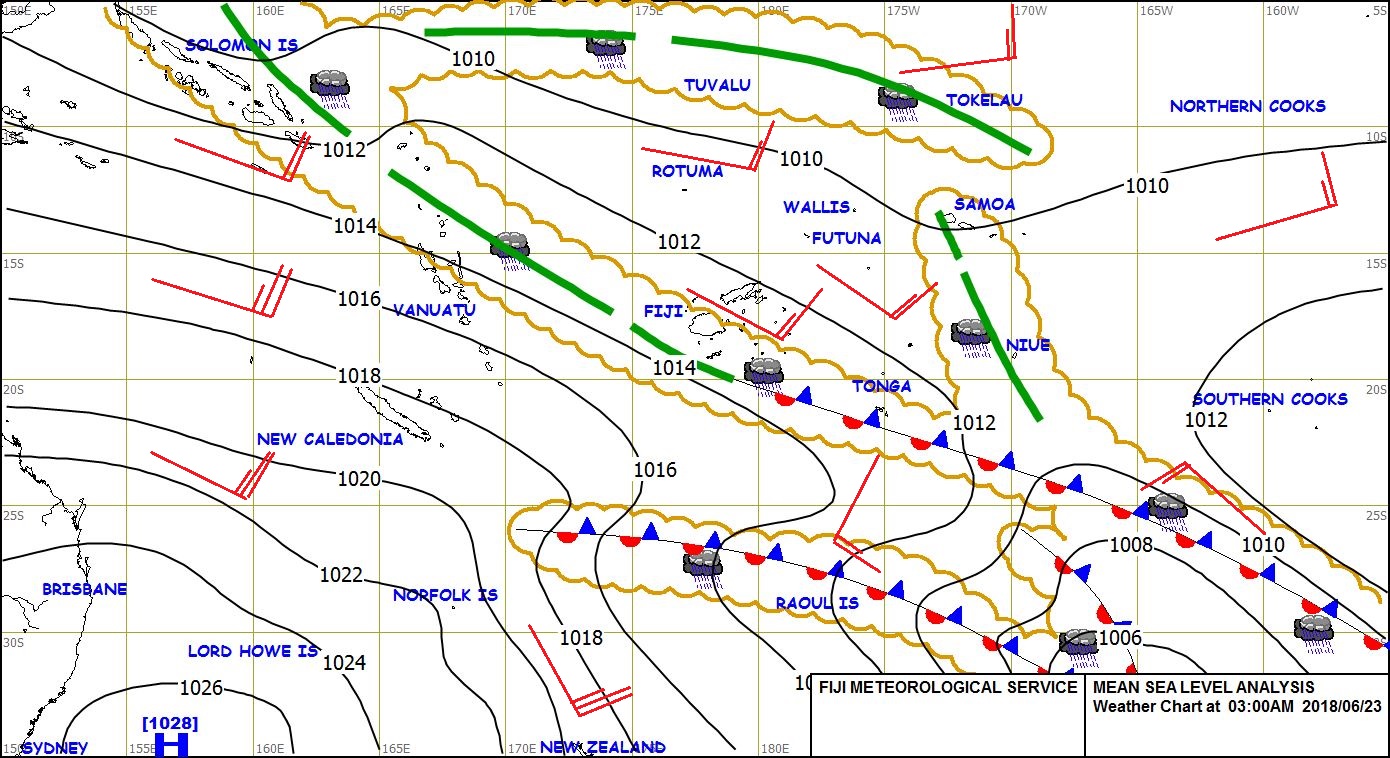 AN associated cloud and showers are expected to affect the northern and eastern parts of the group today.
This was confirmed in a weather bulletin Issued from the National Weather Forecasting Centre in  Nadi.
The bulletin says a weak trough of low pressure remains slow moving over the northern parts of Fiji.
The forecast to midnight today for the Fiji group are cloudy with some showers over northern Lau, eastern and southern parts of Vanua Levu and Taveuni.
Also expect cloudy periods with brief showers over the southern and eastern parts of Viti Levu and interior of the larger islands.