Emergency water supply to rural and maritime areas
25 August, 2018, 11:50 am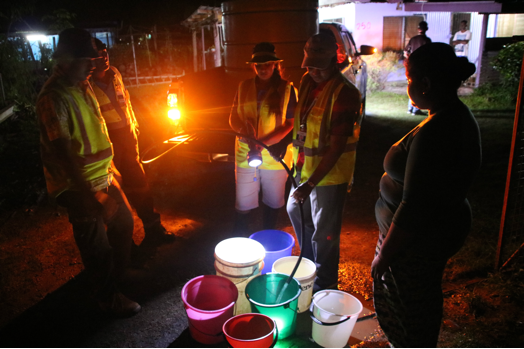 PLANS are underway for the distribution of water supply to rural and maritime areas that are currently being affected by the dry weather spell in the country.
A statement issued today by the Ministry of Rural and Maritime Development and National Disaster Management said the Ministry currently working with the Water Authority of Fiji and the Government Shipping Services for the distribution of water supply.
Permanent Sectary for Rural and Maritime Development, Meleti Bainimarama is urging members of the public in rural areas to be on alert for radio advisories this weekend as they will be announcing the times and drop-off points for maritime areas.
Officials are working on a strategic plan for water cartage to the islands.
The Ministry is advising people in rural and maritime areas to keep listening to the radio for drop-off points and times of water supply.
Meanwhile, the Ministry has allocated teams that will be delivering the water supply to the outer islands.