Elections date suspense
23 August, 2018, 12:30 am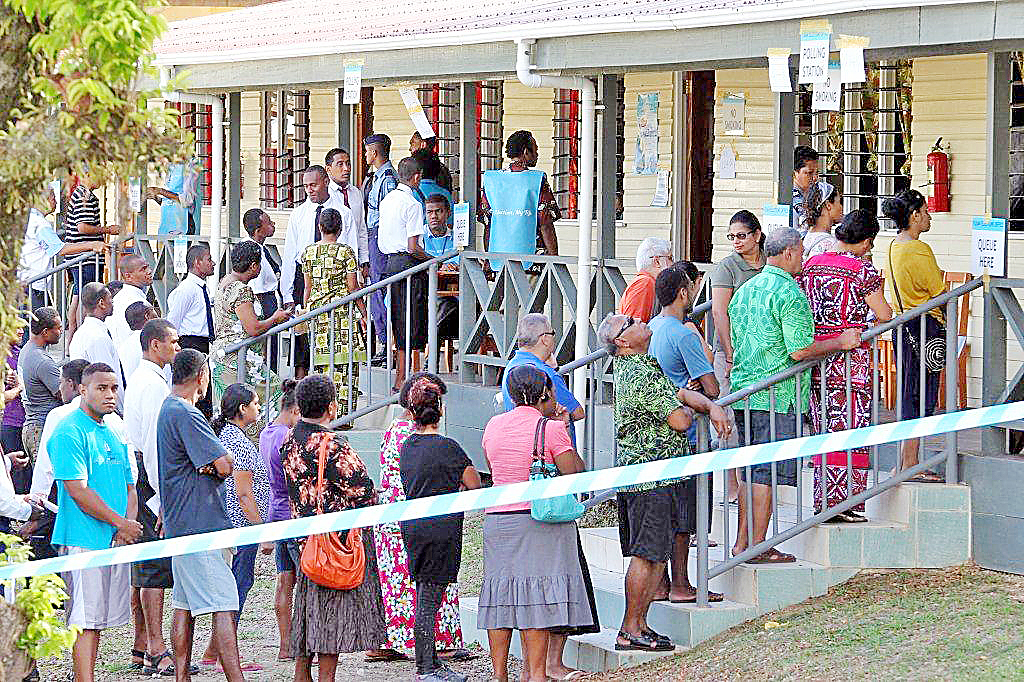 AS the country anticipates the 2018 General Elections, a University of the South Pacific (USP) academic believes that the FijiFirst government will announce an election date that suits it best.
Speaking exclusively to The Fiji Times, the academic said it was clear from the 45 days required for the Writ of Election to be proclaimed by the President that the 2018 General Election would not be held on September 17 as it was four years ago.
In 2014 the writ for the general election was issued on August 04.
A writ of election is a writ issued by the government ordering the holding of an election.
The writ of election will be issued by the President Jioji Konrote upon the advice of Prime Minister Voreqe Bainimarama.
This will see Parliament being dissolved and people no longer eligible for voter registration.
According to the Constitution of the Republic of Fiji 2013, the next General Election may not be held until at least three years and six [6] months after the first sitting of parliament, after the last General Election.
The last General Election was on 17 September 2014, and first parliament sitting was on the 6 October 2014 after the last General Election.
That means the next General Election will be held sometime between April and October 2018.
*A more detailed report in today's The Fiji Times.