Education Ministry to continually review curriculum
28 November, 2018, 1:51 am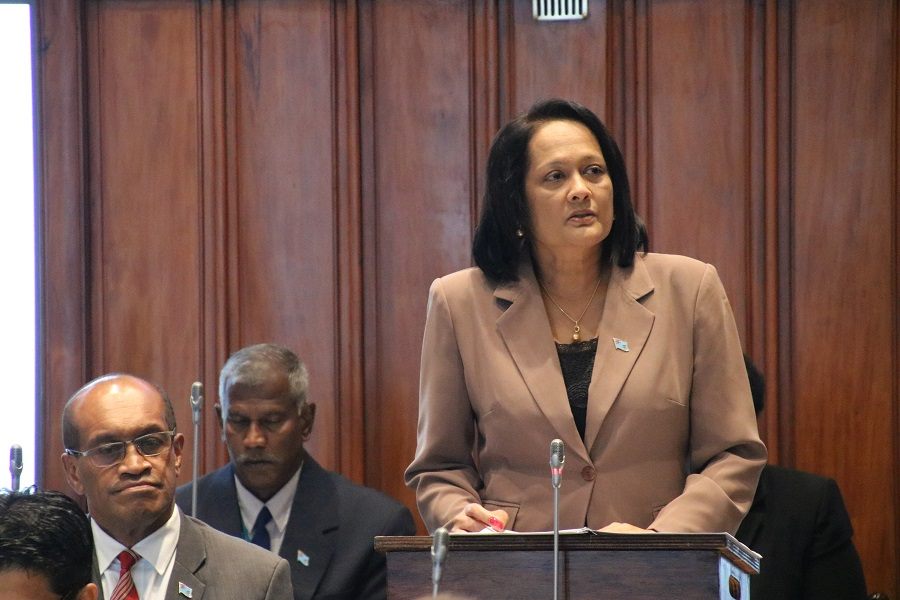 THE Education Ministry will continually review Fiji's curriculum to ensure that it is fully integrated to meet the needs of a fast developing Fiji, says Education Minister Rosy Akbar.
While addressing Parliament in her maiden speech yesterday, Ms Akbar said this would be carried out in line with internationally accepted innovations and transformations to produce young Fijians ready to take over the baton and to take on the world.
She said the world of education was seeing massive transformation and technology was also quickly outpacing all previously known and accepted norms of intelligence.
"We cannot fall back on the excuse that we are a small nation, far removed from main centres of technological advances and centres of learning," Ms Akbar said.
"The changes in modes of communication, internet and online feeds all allow us to keep pace with the world of learning."
Ms Akbar also told Parliament that Fijian teachers needed to be better supported, particularly in the areas of English and maths through professional developments. "We recognise that the quality of students can only be improved by better quality and better equipped teachers," she said.
"Fijian students should be no lesser equipped to meet the challenges and innovation posed by the rapidly progressing technological world we are currently living in."