Editorial comment – When love and hope stand out
23 November, 2021, 1:57 pm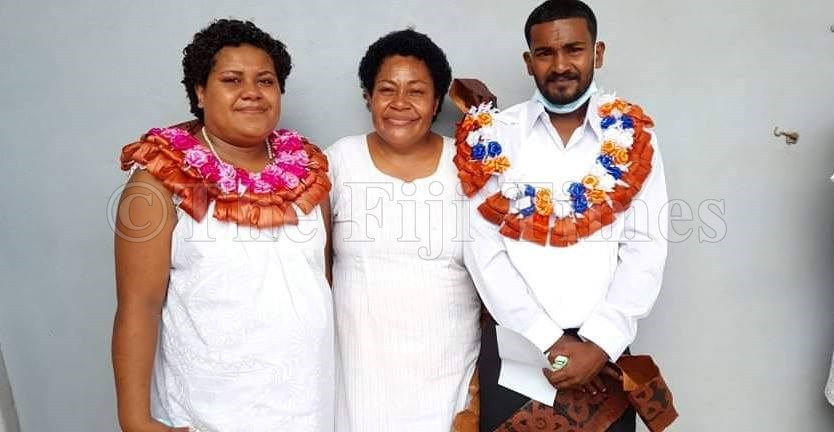 Sofia Maleti hugged her son tightly.
The tears flowed freely.
She cried tears of joy, knowing she had finally overcome an episode in her life that had greatly impacted her and her family.
She had lived with the challenges forced upon her 27 years ago, when circumstances provided a twist that changed her life forever.
It all started at the Labasa Hospital after she gave birth to a healthy baby boy.
She became mum to Filimone Masarau, who was born to a Muslim mother, Farina Bi, on August 1, 1994.
Her eldest and biological son Asif Khan was mistakenly switched at birth, and given to Farina while the two women were admitted at the hospital.
Mr Masarau and Mr Khan, who now consider themselves brothers, were switched at birth.
On Friday last week, Mr Masarau, fondly referred to as Mone, tied the knot with his girlfriend Mereadani.
There to witness the proceedings was his biological dad, Nasir Khan, who travelled from Taveuni to be part of the
celebration.
The two families say God has been faithful to them.
They faced major challenges in life, and had to deal with many issues over the past 27 years.
In fact, Ms Maleti and husband Tevita Salalivaliva described their journey as heartbreaking.
However, seeing her son start a new chapter in life as a married man was like completing and winning a tough yet rewarding battle.
"We went through a lot, especially Mone, but we never gave up and kept believing in God knowing that one day, all these challenges will end," she said.
"For us, it has ended. Our son Mone will now begin his new journey and start his own family and if he could get
through the past 27 years, he can go further."
Mone said: "My mum and dad here in Matalolo have been my pillar of strength and I thank God for whatever transpired from the day of my birth.
"I am grateful that my parents allowed us to get to know my biological family and parents in Taveuni and that shows God placed me in a loving family."
In 1995, a year after the switch at the Labasa Hospital, Ms Maleti attended a mass in Seaqaqa where a parishioner
told her about a boy who lived with a Muslim family in the area who looked more like an iTaukei.
Determined to find this boy, Ms Maleti went to the family's house where she saw Ms Bi carrying Afiz.
At first glance she was convinced the little boy was her son.
She approached Ms Bi and shared her story.
They shared the difficulties they faced over the years, having to answer questions raised by family members.
They also decided to meet later and swap the boys.
But that wasn't an easy proposition for the two families.
They had grown to love their boys.
For all intents and purposes this story is one that tugs at the heartstrings.
It cuts across every imaginary demarcation line.
It stands as proof that beneath all our differences sits hope, kindness and a spirit of goodness.
The key is finding that, embracing it for all its worth, and living life to the brim.
For when we cast aside all our differences, we are humans, and we are able to share hope and love.
Then there is resilience and how this can impact our lives even in the face of seemingly insurmountable odds.
We feel joy for the two boys and their families, and how they have overcome their challenges, and at the same
time, we feel a sense of concern that this happened.
There is nothing much we can do now to alleviate or ease the hurt, frustration, concern, uncertainty and insecurity
the families were forced to endure over the decades, however, we look to the powers that be to ensure processes
and systems are in place to ensure every child born is welcomed by its parents.
We wish them well.