Editorial comment – To be informed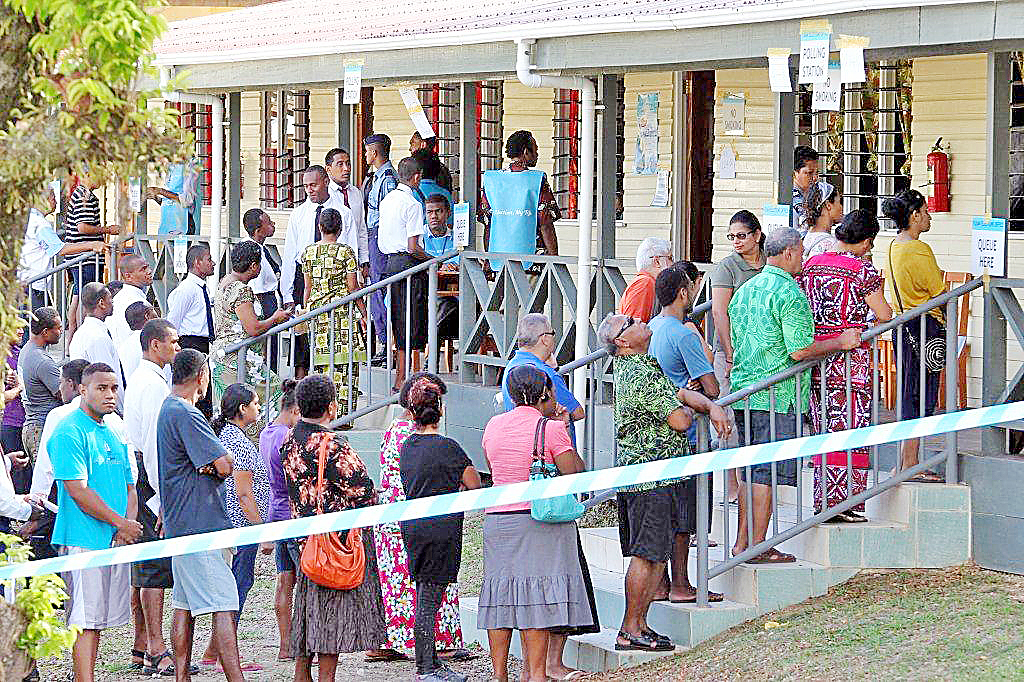 THE countdown has started for our registered political parties.
We asked them why Fijians should vote for them and their candidates on November 14.
The general consensus, at least among the five parties that responded revolved around change.
They touched on policy matters, and leaned towards bread and butter issues.
They raised incentives designed to lift our standard of living, and embraced matters that have recently been highlighted in the media, from a minimum wage to democracy.
There was the bit about fresh ideas and not been associated with our "turbulent past".
It is unfortunate that we were not able to get responses from two of the parties, however, those that did respond, listed why they should be voted into power.
They offer voters an opportunity to understand and be aware of their platform in the greater scheme of things.
As we count down to election day, political parties will now start raising the bar in as far as their campaign messages are concerned. Nominations are expected to close at 12 noon on October 15.
October 19 is when the national candidates ball draw will be done and pre-poll voting starts on November 5.
Given the fact that traditionally many Fijians are known to make last-minute decisions, there can be no doubts about the fact that the weeks following October 19 are certainly going to be intense.
This is when experience will come to the fore. Campaign messages will target various sections of the population.
They are expected to target everything from age groups to ethnic and emotional issues.
Disagreements are an important part of the process.
Eventually the voter should choose to be informed about everything from manifestos to the readiness of aspiring politicians to represent us in Parliament.
Questions should be asked of our aspiring politicians.
Issues that tug at the heart strings should be raised and candidates put on the firing line.
We should clear any doubts and nagging issues.
At the end of the day, we hope the voter will be prepared to exercise that right to be a part of the process and being able to make a well-informed decision.
It is important that voters get to know who the various candidates are, what they stand for, how they present themselves in public and how they respond to questions at political meetings around the country.
The onus is on the voter to be well informed to make that important decision on November 14.