Editorial comment – Safety at sea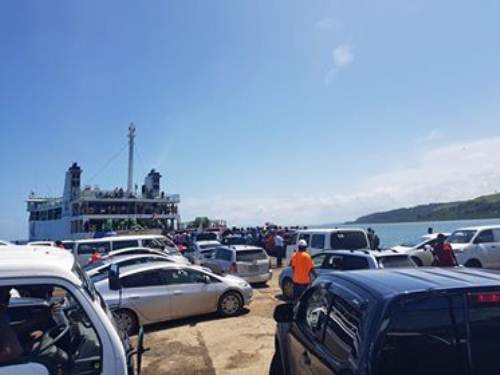 IT is good that small boat operators have been advised to adhere to and closely monitor weather warnings as a trough of low pressure moves over certain parts of Fiji.
Maritime Safety Authority of Fiji acting chief executive officer Captain Philip Hill said a strong wind warning remained in place over southern Lau waters.
People have been urged to prioritise safety at sea.
MSAF has placed small boats on notice, prohibiting them from operating at night.
Mariners, Capt Hill said, should make sound decisions and cancel voyages if the weather is unfavourable.
"At times the boat operator is much younger than the passengers; this is where we expect the senior passengers to make the right decision to cancel the trip," he said.
"If there are no passengers then these small fibreglass boats will not travel as there is no business for the boat operator."
Capt Hill said most marine incident reports received were of small boats measuring less than 10 metres in length.
During rainy weather, he said, boat operators were restricted in their ability to see where they were headed or where they had departed from.
Thus the only safe option and wise thing to do during such times was to postpone all travels until the weather turns good.
The warning comes as a heavy rain alert remains in force for Kadavu, Lau, Levuka and Rotuma this weekend.
The trough of low pressure lies slow moving over the eastern parts of the country, affecting the eastern and southern parts of Fiji.
The National Weather Forecasting Centre in Nadi said the trough of low pressure was expected to affect the country until tomorrow.
There is also a high pressure system to the far southeast of Fiji with strong winds.
The weatherman has also warned of flash flooding in low-lying areas brought about by the rain.
Out at sea, mariners have been urged to be vigilant as this weather would bring about rough seas.
The reality is that inter-island travel is risky business for many people.
They brave the elements to go island hopping.
People are still arriving in the Capital City via fibreglass boats.
They brave the elements to get to Viti Levu.
For many of them, waiting for the scheduled vessel to arrive at their island jetty can be frustrating.
Trips on fast fibreglass boats can take just up to two hours or so before they hit landfall, enough time for them get to the urban centres, do their shopping, attend to urgent matters and prepare to head back home a day or two later.
One of the key factors that drives this business is time, or, lack of consistency in services offered by some shipping companies.
The location of our islands and distances that have to be travelled will always ensure there is a need for a shipping service, but it has to be one that meets the needs of travellers.
In the face of this scenario, let's raise the issue of common sense and safety first.