Editorial comment – Political differences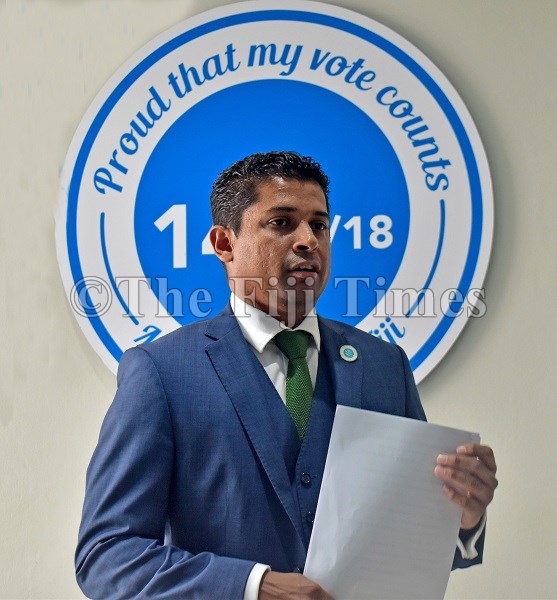 Now that we know that Vijay Singh is the only recognised office holder in the suspended Social Democratic Liberal Party, interest shifts to how the political landscape is panning out.
The Registrar of Political Parties, Mohammed Saneem, confirmed this yesterday in the wake of questions on who the registrar recognised as a legitimate member of the suspended party.
Mr Singh is its vice president.
On Tuesday Mr Saneem announced that the suspended party would be de-registered if it did not resolve internal differences within 60 days.
The announcement effectively placed pressure on it to get its house in order.
There is interest in how work behind the scenes continues, to muster support, and unite warring factions.
The split threatens to boil over, and has already negatively impacted its image.
It will be interesting to see how this has impacted its supporter base.
Saturday served as a reminder of the division that was evident within the when two factions held separate 'management board meetings' in the Capital City.
The registrar of political parties has made it clear the suspended party will have to resolve its issues before they can return to parliament.
Mr Saneem warned it would be de-registered "should it not remedy the breach".
"Kindly note that under Section 19 (3) of the Political Parties Act and since the party is suspended, they shall not be entitled to any of the rights and privileges specified under the Act," he said.
From the outset, the scenarios aren't rosy.
Questions will be asked of its ability to provide an alternative government.
Internal bickering isn't doing anything good for its cause.
The damage etched out by the warring factions on Saturday, and the subsequent suspension, are major obstacles that need to be overcome first.
They will either have to fix all shortcomings, or forever be left to deal with power play, challenges, and niggling differences that are already affecting the suspended party's image and political effectiveness.
Its political future hinges on the two factions seeing eye-to-eye on major points of contention.
It is a sad state of affairs, however, there is great interest in how those involved will resolve their differences.
We now wait with anticipation on how other players strategically manoeuvre themselves into the big picture.
The political landscape is in an interesting position.