Editorial comment – Our children, our hope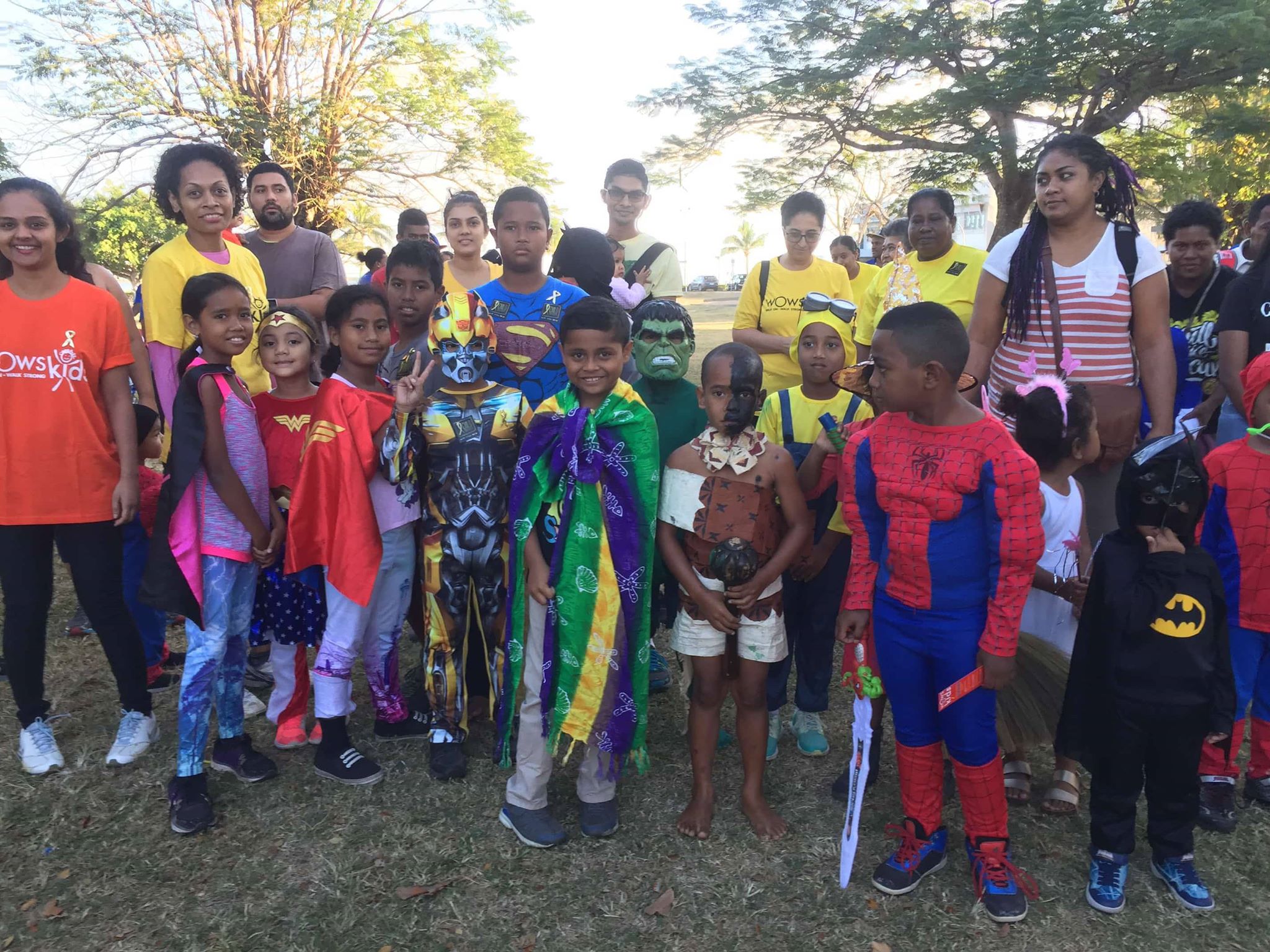 MACIU Koroitamana has had to be strong for his son Taito James.
In fact he has had to remain focused and positive in the face of the ups and downs of cancer following Taito's diagnosis.
Receiving the news was hard to accept, he said.
But with the support of his family, friends, and the Walk On Walk Strong (WOWS) Kids Fiji Foundation, he and his family are continuing to overcome this hurdle.
Mr Koroitamana said Taito was diagnosed with the condition when he was four years old in 2016.
When the pain started, he said, they took Taito to the Colonial War Memorial (CWM) Hospital where he was admitted in the children's ward after a series of tests.
Part of his intestine was removed during surgery.
After the operation, he was still recovering when the family was told to wait for the doctors to continue tests. The tests soon confirmed that Taito had cancer.
It was obviously tough to hear.
However, the family stood together and made the decision for Taito to undergo chemotherapy.
Taito, now six years old, is recovering and is set to attend Year One next year.
"We want to thank WOWS, the staff at the oncology ward at the CWM, God, my family and friends who have supported the family through this ordeal," Mr Koroitamana said.
"WOWS have taken care of Taito's transportation, tests and treatments. This has really helped us financially and emotionally."
There are many things in life that we are not able to control, and many things that we take for granted.
Sometimes life can be tough on us. We sometimes fear hardship and dread the thought of seemingly overwhelming odds staring back at us.
Whenever cancer is raised, many people already have a pre-conceived notion that death is the next step.
The masses quickly tie death to cancer.
Not many people will understand or appreciate what parents and guardians who have children suffering life-threatening illnesses like cancer go
through daily.
For many children at the CWM Hospital's oncology ward in Suva, it is difficult to tell that some of them are quite sick.
In between the rounds of strong medication, some of which are very painful, they are children first.
They love doing things little children are expected to do.
They can be quite inquisitive, friendly perhaps, and many make friends easily and leave a lasting impression when it is time to go home, or move on.
These children, however, know they are special.
They are showered with love and a lot of attention by their parents, guardians and the doctors and nurses. For their families, life revolves around
the children.
Being diagnosed with a serious illness does impact the lives of family members who have to live with the knowledge that their loved one is different.
Every day families cling on to hope and must be brave for their little ones.
Parents and guardians will spend countless nights in hospital. They will have sleepless nights and they will worry, be frustrated, and many harbour a sense of doubt and insecurity.
Every day they put on an imaginary mask to cover the pain they feel.
Without a doubt, a key message is on early detection.
This is a very positive element. Early detection is a critical part of fighting cancer. It can make a difference.
That is why there is a great need for vigilance and awareness. This month has been earmarked for childhood cancer and it is signified by a gold ribbon.
Let's be part of this worthwhile cause, to understand, appreciate and embrace cancer awareness. Let's do this for our children this month.