Editorial comment – Opportunity to turn trash to cash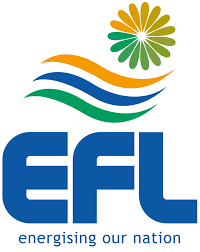 WE read today Energy Fiji Ltd chief executive officer Hasmukh Patel saying private sector participation is vital to the company becoming a per cent renewable energy entity.
Most of us will read the words "private sector" and immediately think this is something for those with loads of money, especially when there is mention of generation, transmission and distribution.
And rightly so. However, there is also mention of biomass. This definitely does not necessarily have to be associated with an individual or groups of individuals, or companies, with lots of money.
After all, this is something we come across every day in our homes, just not in the quantities needed for power generation.
Sometimes at our sizeable municipal markets, especially at the end of business on Saturdays, there is heaps of rubbish from all the garden produce which has been sold.
Maybe the town councils could look at that as a way of making some money and improving the services they provide and the way it is provided. All from piles of rubbish. In those piles of rubbish, in light of what the CEO has said, some would see an opportunity.
They would not necessarily have to be in possession of loads of cash. Instead, they would have some money or access to it, willingness to work hard, stick at it even when the going gets tough, among other qualities.
Where others see rubbish, they see the opportunity to eventually generate power but in the process also empower themselves and those they interact with.
What does all this talk about rubbish mean for you and me? In a word – opportunity – an opportunity to see rubbish in a new way. And this should not be too difficult.
After all, we have been talking about reusing, reducing waste and recycling, the three Rs. It's now time to actually put into practice all that has been talked about.
It also is an opportunity to ease the stress on our environment having to deal with the quantities of waste we generate.
Some may ask if the company now operating at the location between Nadi and Sigatoka can convert garden and household refuse into power? If the answer is yes, then the next question is getting it to them and doing so in an efficient manner.
Efficient is important because we are talking about renewable sources of energy.
If not, then that is something those placed higher up in the decision-making process in the corridors of power might have to give some serious thought.
But that will only happen when you and I actually give it some serious thought and do something along these lines.
If not, it will just be more talk as rubbish heaps continue to grow while the opportunities within rot and go to waste.