Editorial comment – One for WOWS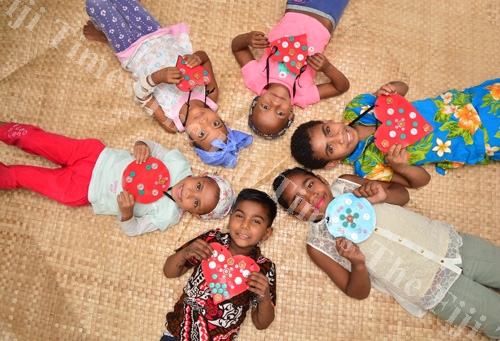 It was good to know that seven children suffering from cancer were part of the Walk On Walk Strong Kids Fiji's Book Club and Art Craft Wednesday Program in Suva yesterday.
The program, we are told, is designed to help children get involved in extra curricular activities to promote their social skills and also help them in their back to school readiness.
Staff from the Australian High Commission in Suva took time out to be part of the program and gave groceries to the organisation.
WOWS Kids Fiji team leader Viola Lesi said the event was an important one for the organisation and for the children involved. The children, she said, had a reading session and an art and craft session.
It allowed them to grow, she said, and to move out from their normal routine of being treated in hospitals.
The program, she said, also gave parents and guardians an opportunity to spend time with each other and share their experiences.
There are many things in life that we are not able to control, leave aside the fact that many people take a lot of things for granted.
When we discuss cancer, and mull over awareness campaigns, there is something we perhaps could have a say in.
Not many people will understand or appreciate what parents and guardians who have children suffering life-threatening illnesses such as cancer go through daily.
For many children at the CWM Hospital's Oncology Ward in Suva, it would be difficult to tell that some of them are quite sick.
In between the rounds of strong medication, some of which can actually be very painful, they are children first.
They love doing things little children are expected to do.
They can be quite inquisitive, friendly perhaps, and many make friends easily and leave a lasting impression when it is time to go home, or move on.
These children, however, know they are special.
They are showered with love and a lot of attention by their parents, guardians and the doctors and nurses. For their families, life revolves around the children.
Being diagnosed with a serious illness does impact the lives of family members who have to live with the knowledge that their loved one is different.
Every day families cling on to hope and must be brave for their little ones.
Parents and guardians will spend countless nights in hospital. They will have sleepless nights and they will worry, be frustrated, and many harbour a sense of doubt and insecurity.
Every day they put on an imaginary mask to cover the pain they feel.
Events such as yesterday's are welcomed.
A key message for family members focuses on early detection.
In the face of the common fear that surrounds every form of cancer, early detection is important and could make a difference.
That is why there is a great need for vigilance and awareness.
Let us be the change that is critical to fight cancer.