Editorial Comment – Looking for consistency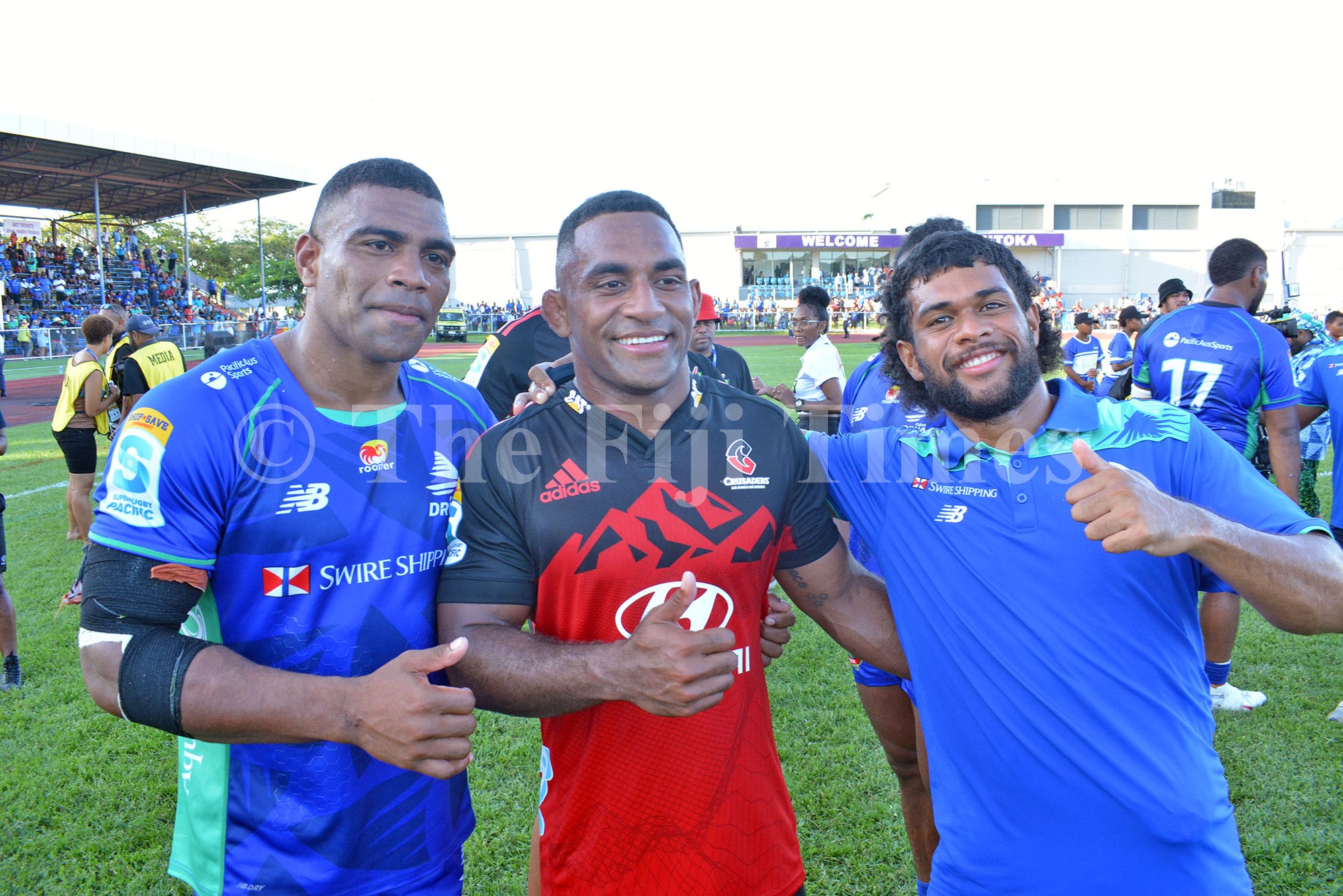 It had to be one for the ages!
Last weekend's nailbiting 25-24 win by the Fijian Drua over the Crusaders that is! Almost a week on, and the vibes are still up there.
Who would have thought that our Drua would topple the giants of Super Rugby? Who would have thought that we would do that right here at home?
When all is said and done though, Saturday's win was special. It has to rank as one of our top achievements in the full version of the sport.
You don't just rock up and dump the most successful team in the history of the competition. Remember the Crusaders have won the title 11 times.
They are the big boys of the competition. On Saturday our pack was dwarfed by the big Crusaders forwards. In fact the Crusaders packed weight, height and experience upfront.
What should have been almost a walk in the park for the Crusaders, especially after that 52-15 thrashing of the Highlanders a week earlier wasn't to be.
The Crusaders went down to the Chiefs 10-31 in the opening round, and came back with a bang in round 2. The Drua were stretched to the limit in the opening minutes of the first spell.
However, when it mattered the most, in the second spell, and especially in the final quarter, they delivered. Buoyed by vocal fans who turned Churchill Park into a kaleidoscope of colours, the Drua remained composed under great pressure.
They kept the intensity in broken play, attacked the half gaps with enthusiasm, varied their running lines and held their defensive shape well.
They focused on their set pieces and took their chances. This weekend though sits another great challenge. It's one for Fijian rugby as well. It's about consistency.
This weekend will be a test of wits, courage, confidence and self belief. The Drua will not have the base they had in Lautoka – their fans. So they will need to dig deep within themselves, believe in themselves and trust their systems to come off with a credible effort against the Reds.
That's when consistency comes in. That's when trust and confidence will mean a lot. Fans will be banking on the Drua to rise to the occasion, and maintain their form.
The Drua will carry the hopes and aspirations of thousands of fans who know what they are capable of. The ability to come out strongly in the final quarter has long been an Achilles heel of our rugby. We showed though, on Saturday, that we can topple the best in the business.
The challenge this weekend, is to find that rhythm, and come off with a blinder against the Reds. That's not going to be easy, but fans will hope it can be done. We say go Drua!