Editorial comment – Blackout period over
18 November, 2018, 9:54 am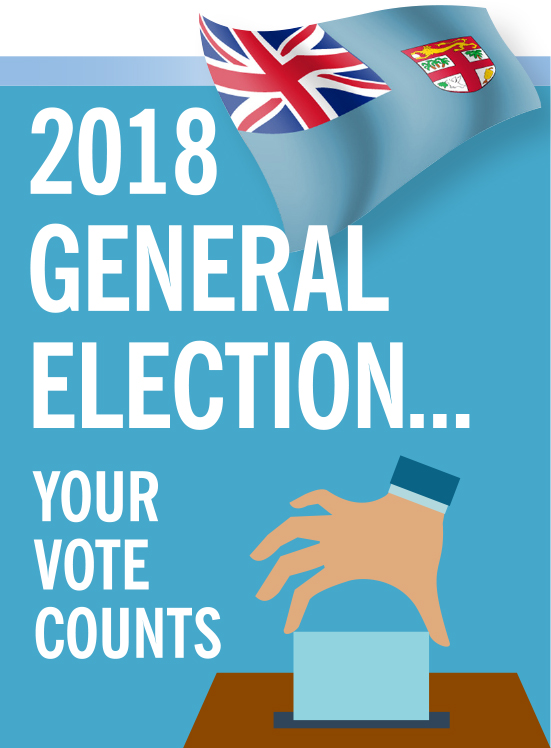 THE blackout period is over and done with.
As results slowly come in from the Fijian Elections Office — we are left to keep our emotions in check.
Obviously, for many people, this isn't something that will be easy to control given the heated debates over the past two weeks.
The battlelines were drawn the day the undecided voter percentage was shown.
For whatever it's worth, the people of Fiji have spoken.
It now falls on the Fijian Elections Office to get the results out to confirm the make-up of our Parliament.
There will no doubt be varying emotions out there.
There will definitely be many people overjoyed by the results, and there will also be many people not so happy with how things have turned out.
Unfortunately, democracy works in such a way.
It is the way things should be.
The masses have decided.
It falls on us all to accept whatever results come out in the end.
We each have a duty to our nation and to ourselves.
The huge gap built up during the count had to be indicative of the mood of the masses.
Sceptics will insist that however things pan out today may not dramatically change the numbers.
Understandably, the composition of Parliament will be determined by the final result.
For what it's worth, this year's election hasn't really been the same as that in 2014, in terms of voter response.
Voter turnout was not as expected.
Heavy rain and flooding in parts of the country did not do anything to encourage voters either.
It definitely would have served as an obstacle.
There was some opposition yesterday to the process, but there were also positive comments from the Multinational Observer Group.
The Supervisor of Elections responded to a press statement by opposition parties, addressing issues raised about processes.
In the end though, we should embrace the final result, and learn to live with them.
It is critically important that we embrace unity, peace and consideration for the rights of others.
For Fiji.
The people have spoken.