Duo given suspended sentence for aggravated burglary, theft
6 September, 2018, 9:04 pm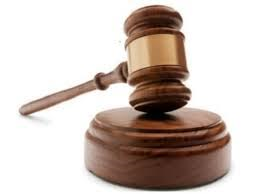 TWO tertiary school students have felt the mercy of the court after they received a suspended sentence by the Lautoka High Court.
Sairusi Tagivetaua, 21 and Eveni Koroituku, 20 had pleaded guilty to a count each of aggravated burglary and theft.
The duo were sentenced to two and half years which has been suspended for three years.
The court heard that on July 5 in Tavua, the two entered into a person's home and stole a mobile phone valued at $500.
Judge Justice Sunil Sharma while sentencing the two took into account that the two are university students.
He added that Tagivetaua is a recipient of the Tertiary Education Loans Scheme (TELS) and is in the third year of finishing his Bachelor of Engineering.
Justice Sharma also highlighted that there was full recovery of the phone andthat Tagivetaua also paid $500 as restitution for the damage caused.
He said both the accused had been in remand for 15 days which in itself was an adequate and appropriate punishment.
Justice Sharma said the experience would remind them of their misdeeds and would act as a motivation to keep away from trouble.