Duo found guilty for laundering about $500k
18 September, 2018, 6:00 pm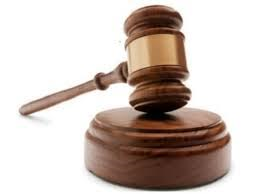 HIGH Court judge Justice Salesi Temo said he must be realistic when he delivers prison sentences against people who steal from their employers.
He made the above comments today after he convicted two women who laundered about half a million dollars (about $500,000) from Pacific Theological College (PTC) in Suva.
Justice Temo said members of the public pay him to punish people in a reasonable and just manner.
Rosheen Raj and Rine Sorby who were former finance officers of PTC were charged with three counts of money laundering.
The duo between June 1, 2006 and November 30, 2012 had laundered about half a million dollars.
The high court judge said following the submissions and the evidence in court, it was evident that Ms Raj was the main principal offender in this case and that Ms Sorby was a "free rider".
State counsel Jayneeta Prasad had suggested a 12 years sentence while Raj's counsel suggested a six year sentence.
Ms Sorby's counsel requested a five year sentence with a no non-parole period.
The duo will be sentenced at 11.30am tomorrow.