Dr Koroivueta shares REACH mission in Samoa
23 January, 2019, 5:10 am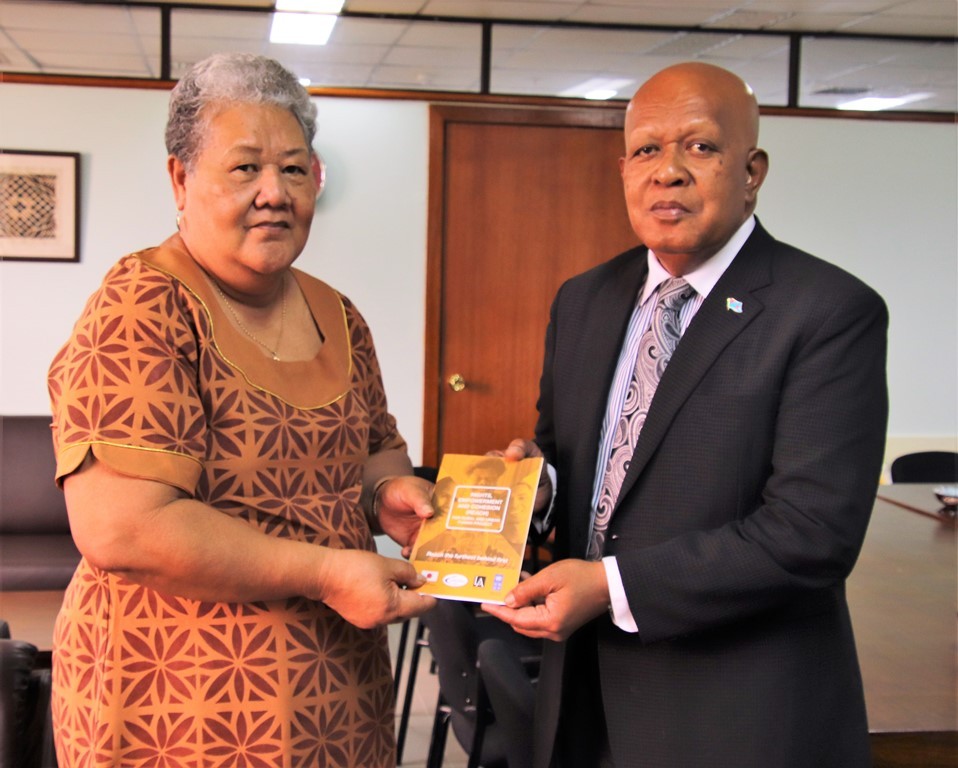 THE Permanent Secretary for Women, Children and Poverty Alleviation Dr Josefa Koroivueta paid a courtesy call to Peseta Noumea Simi, the chief executive officer of the Ministry of Foreign Affairs in Samoa.
According to a Government statement, the courtesy call was an opportunity for the permanent secretary to highlight the Rights, Empowerment and Cohesion (REACH) project, a mobile service delivery platform where Government agencies come together and take services as one team to the community.
"We share the greetings and kind gestures of the Fijian people, on that note as well, we are here on a UNDP mission sharing the South-South Cooperation best practices for a mobile service delivery model that we have in Fiji that allows Government agencies to come together and take services as one team to the community," Dr Koroivueta said.
The courtesy call also saw Dr Koroivueta acknowledge the Samoan government through the Ministry of Justice and Courts Administration together with the Ministry of Women and Community Development for its willingness to jointly lead the initiative.
"Thank you for the growing relationship that Fiji and Samoa have established over the years and certainly, on behalf of the Fijian Government. I acknowledge the Ministry of Justice and the Ministry of Women, Samoa, for its full support to see the implementation of the project in Samoa.
"This is something very unique and reinforces our relations as a Pacific family and showcasing the South-South Cooperation in the Pacific."
Dr Koroivueta is in Apia, Samoa attending the REACH Initiation Plan from January 21-23, 2019.