DPP to appeal acquittal of duo charged with murder
13 December, 2019, 1:38 pm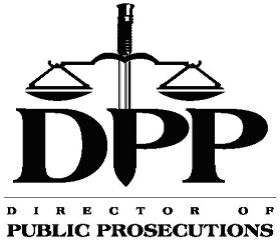 DIRECTOR of Public Prosecutions Christopher Pryde has said the State will appeal the acquittal of a man and a woman accused of murder by the High Court in Suva last month.
Noa Ravutanasau and Melaci Tikomairaratoga were charged with the murder of 25-year-old Rusiate Vakalakovi following an incident at the Total Service Station car park in Suva on November 30, 2017.
The judge had acquitted both the man and the woman of murder by finding that self-defence justified their actions.
Mr Pryde said the State would appeal the acquittal on the grounds that the verdict was unreasonable and could not be supported as there was no evidence of self-defence.
The Notice of Appeal against the acquittal was filed in the Court of Appeal this morning.