Digital services for inmates, judiciary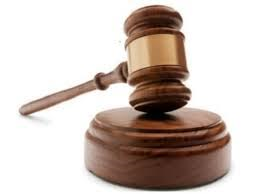 Since the implementation of digital services, valued at $350,000 in 15 corrections facilities around the country, the Supreme Court in Suva has dealt with 17 appeal cases through Skype.
Speaking during the launch of the video conferencing facilities for the Fiji Corrections Service and the Judiciary Department last week, acting Chief Justice Kamal Kumar said this was a first for the country.
Justice Kumar said even though the setting up of the facilities was to enable inmates to discuss their cases with their legal representatives and communicate with their loved ones, it was also used to deal with Supreme Court cases.
"During the call-over, the court gave directions for parties to file submissions and assigned hearing dates of the appeal," he said.
"Having appeal matters, not listed for hearing, called via Skype was a positive step.
"Corrections officers who were responsible for arranging inmates to be present to deal with the appeal acted diligently and professionally."
Justice Kumar said he continued to look forward to calling such cases over Skype, adding that instances where inmates did not respond to questions or directions put before them, their presence in court would be required.
"Obviously for now, inmates will have to be present in court unless arrangements are made with the registry, in consultation with the magistrate or judge for their case to be dealt with over Skype."
Meanwhile, Fiji Corrections Service commissioner Commander Francis Kean said they were working hard to ensure that the minimum standards for the treatment of prisoners were upheld.
Commander Kean said with the technology, they would be able to protect the health and safety of inmates and officers.