Democratic Party still hoping for Cooks' first woman Prime Minister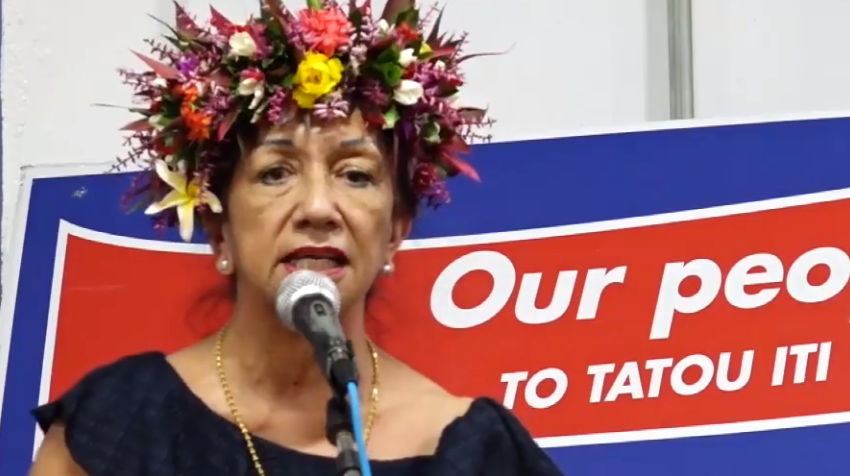 RAROTONGA, 19JUNE 2018 (PACIFIC RADIO NEWS) – The Democratic Party has confirmed Tina Pupuke-Browne will remain as the party leader, despite her loss in the Rakahanga electorate.
Browne was defeated by Cook Islands Party incumbent Toka Hagai by eight votes.
The party's co-president Sean Willis says they're already planning to protest the result.
"There will be a petition for Rakahanga. The leadership issue as it stands, Tina is still the leader and when the results are finalised we'll then sort out what we're going to do," he says.
The electoral commission has until June 28 to tally special, postal and declaration votes towards the final count.
Despite the Democratic Party having 11 of the 24 seats in parliament based on the June 14 preliminary count, Willis is down-playing talk that it has won, focusing instead on the crucial elements which are still in play.
He says they're taking a wait-and-see approach and expects main rivals, the Cook Islands Party, to do the same.
Willis says politics, like sport, plays to the final whistle.
"Once the results are finalised, you'll know then what the lay of the field is and at least someone's not going to move the goal post when you're taking the conversions. You'll have a set team and set conditions to work on," said Willis.