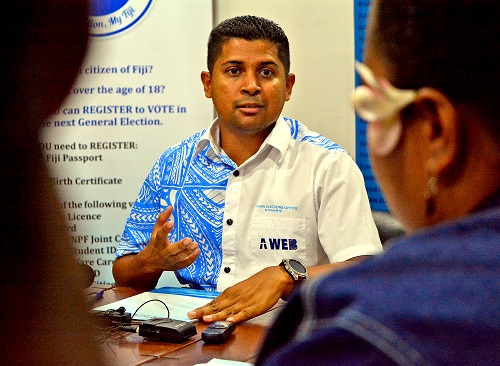 ELECTION candidates have to declare their assets or liabilities 14 days after they are nominated, says Supervisor of Elections Mohammed Saneem.
"Since the election dates are yet to be confirmed there haven't been any nomination done," he said, adding the Fijian Elections Office did not recognise people who were provisional candidates.
"They are only candidates once I have accepted the nominations under the law."
He also said the voting age in Fiji was decreased to 18 to allow the participation of younger people in the election process.
He emphasised that the age of consent in Fiji was 18. Mr Saneem said 45 per cent of voters in the last elections were between the ages of 18-30, and were first-time voters.
"I would like to see 18 year olds being nominated as candidates because they make a huge bulk of the population."