Dad-son duo win Easter golf event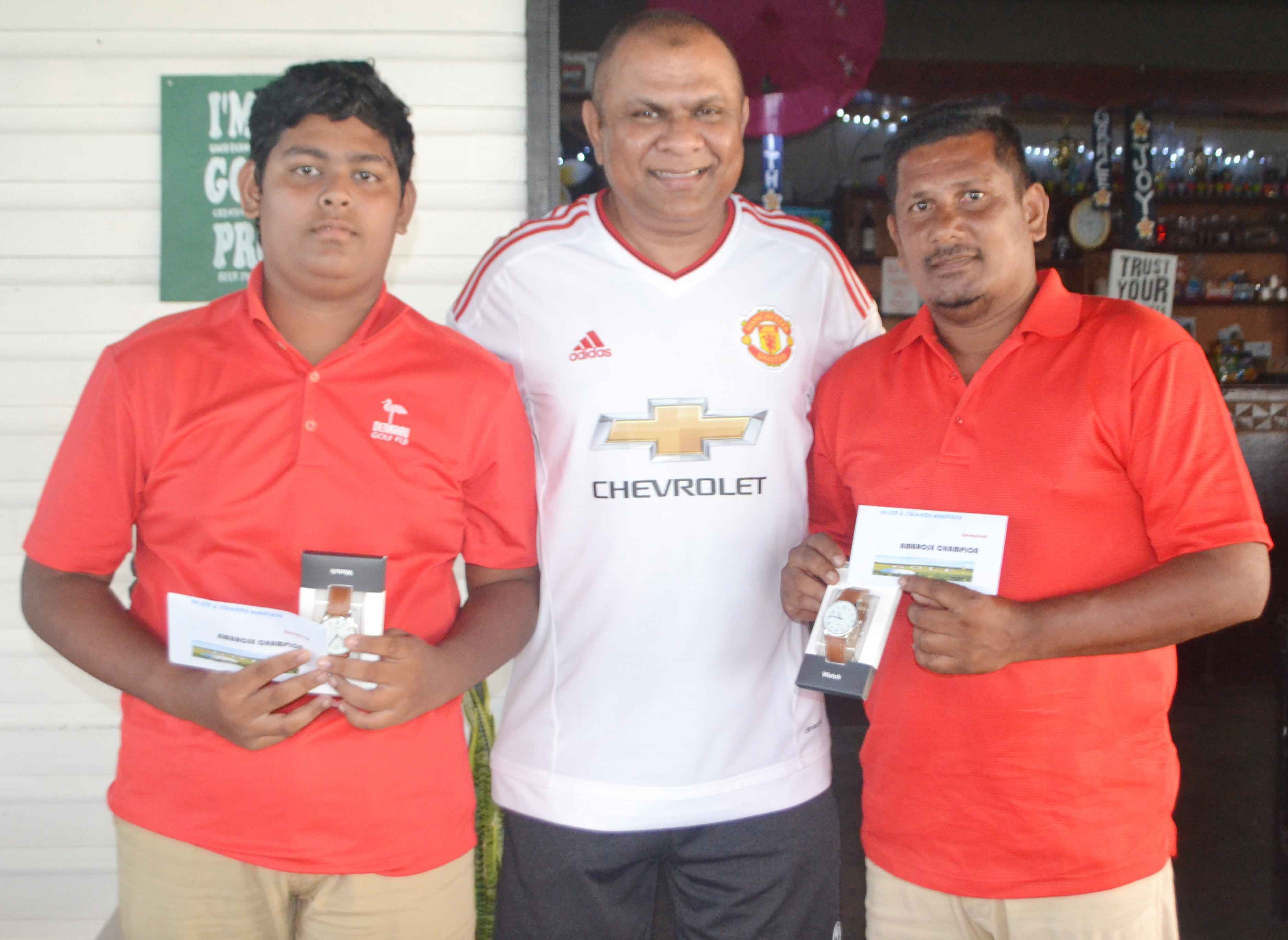 Nadi Muslim College student Saroon Hussein teamed up with his dad Abid, Fiji's top amateur golfer, to win the Four R Electrical & Building services Pte Ltd-sponsored 2 men 18 holes stroke Ambrose event at the Lautoka Golf Links course on Easter Monday.
The proud duo shot an impressive 59.25 nett for top honours.
Alex Qiokata and Senitiki Cakau finished strongly at a second place finish on 60, edging Pastor Pritam Singh and Daven Mudaliar who settled for third space on 60.75 alongside the consistent brothers of Sajid and Ansarul Khan.
Father and son combination Dennis Singh and Roland Singh were awarded the family combination award ahead of Jay Shiuram and Dr Ganesh Chand.
NTP on the 2nd hole to Noor Ali and Navi Vakaruru on the 9th.
Abid Hussein hit the longest drive on the 3rd hole.
The champion national rep who took out the inaugural Girmit Pro-Am amateur title heaped praises on the fairways and greens conditions despite the recent rainy spell.
LGC president Chong Lee thanked sponsors Rishi Kumar and Rynal Kumar for their continued sponsorship at LGC.