CWM boiler room fire: Some services to be disrupted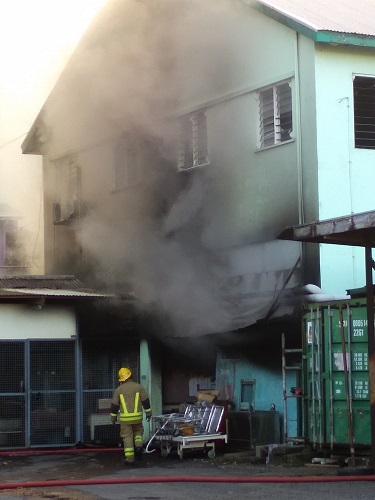 SOME services at CWM hospital will be disrupted for the next few days, especially the functions of the boiler and the laundry.
This is a result of the fire that broke out yesterday afternoon in the boiler area of the hospital, which has been brought under control and poses no further threat.
In a statement issued late last night, the ministry stated that the services in anti-natal clinic started later than usual today.
"The ministry will ensure that the functions of priority areas such as labour wards, operating theatre services, intensive care unit and the emergency department are not disrupted," it stated.
"All other wards at the CWM hospital will function on emergency mode. Non-core services such as pharmacy and clinics will also be disrupted."
The ministry stated that its teams were on the ground working round the clock to bring services back to normal.
It stated it was also working closely with all the relevant stakeholders to ensure the same.
During the fire yesterday, patients had to be temporarily moved into prearranged evacuation areas within the hospital.
Some of the patients had been moved back into their wards and others would be moved back to their normal wards from today.