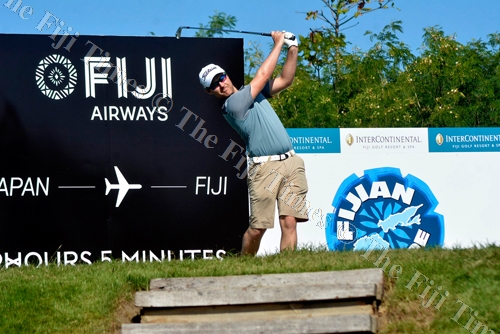 AUSTRALIAN Nick Cullen shot to the top of leader-board after scoring five under par 67 in the opening round of the Fiji International presented by Fiji Airways at the Natadola Bay Championship Golf Course.
Cullen made only one bogey and it was a on the 16th hole.
"I hit a couple of really good iron shots to a foot and holed a couple of putts," Cullen said.
"It wasn't the best warm-up, I didn't feel that great on the range. Sometimes you end up having good days after that, so it worked out well.
"Honestly, I can't remember the start I had there but I just remember how brutal the conditions were. "I think I might have finished third on one over par so it was just a crazy week.
Matt Kuchar had his ball roll back in the hole and it was pretty crazy.
"That is what you get out here. I will look at the conditions in the second round and maybe it is going to be a little better in the morning. "I sort of played a lot of the Challenge Tour last year and this year. "So I'm trying to spend more time with my wife and my dog and seeing my coach and working on my game and trying to be a better golfer rather than just playing lots of tournaments," Cullen said.