COVID-19: Sugar City lad's hydroponic kit wins overseas grant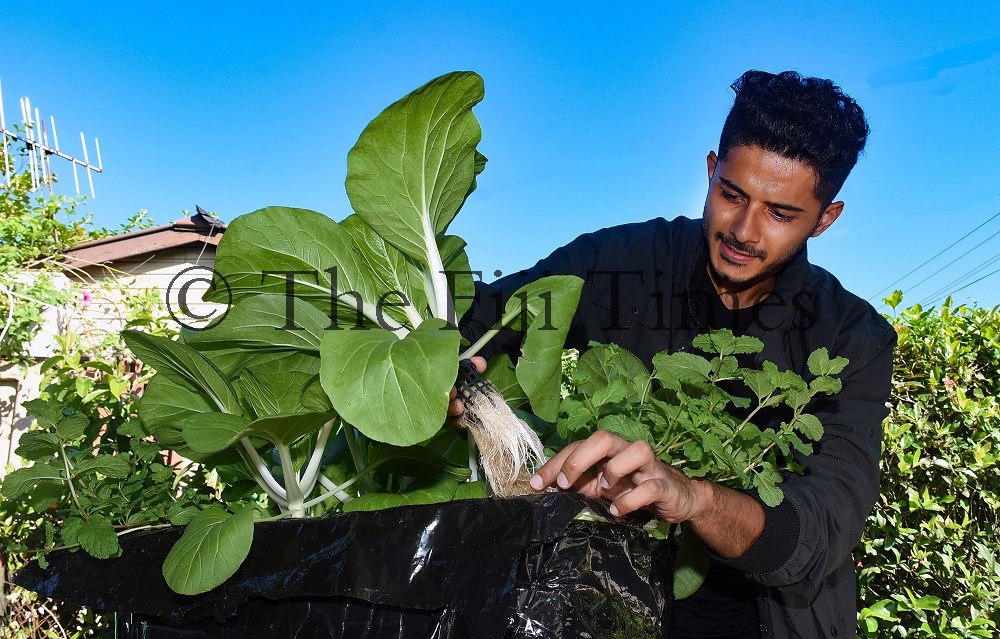 When Rinesh Sharma launched his 'Growing Essential Greens Homekit System' in Lautoka last month, his intention was to reach out to vulnerable families impacted by the COVID-19 pandemic.
His project captured the attention of One Young World — a global forum which counted among its counsellors — Duchess of Sussex Meghan Markle, Canadian Prime Minister Justin Trudeau, Archbishop Desmond Tutu and British actor Emma Watson.
The Sugar City lad became one of the first five people in the world to receive funding from the Bill & Melinda Gates Foundation and United Way to help tackle the COVID-19 pandemic.
Mr Sharma said under the project, recipients were educated and enabled to pursue hydroponic home-gardening to safeguard food security and nutritional health.
He said his team was delivering the kits to ensure emergency food needs of vulnerable families were met while recipients safely stayed at home.
Mr Sharma said the kit was a climate-resilient method of personal food production which could be used during lockdowns and movement restrictions.
"I am overwhelmed to be given such a grant," he said.
"I have spent the last month in dark rooms working on this solution and I didn't imagine the effort I made would pay off in such a manner.
"I have started my own non-governmental organisation — Smart Farms Fiji Foundation — and I look forward to working hard and educating people about sustainable farming."
Mr Sharma said the grant would help him expand the production of hydroponic home kits.
He said at present, his team installed five kits per week.