COVID-19: Ministry worried about vilification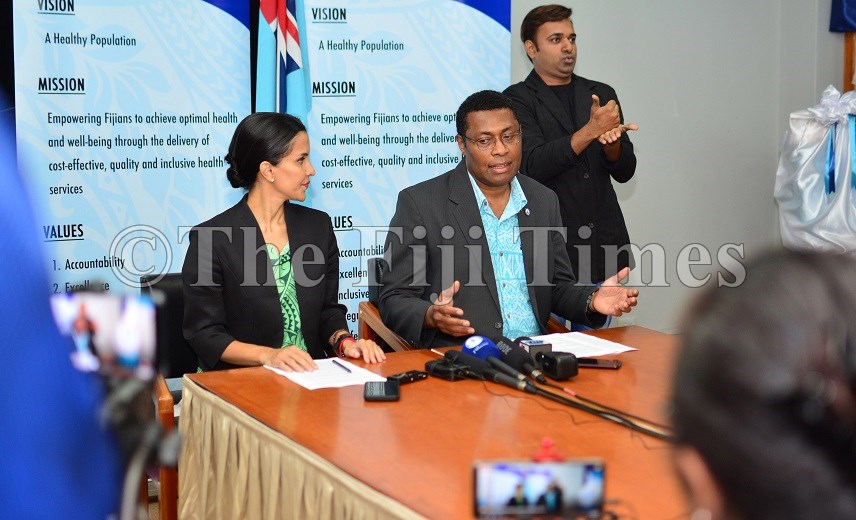 The Health Ministry says it is concerned about how Fiji's first COVID-19 patient was vilified on social media.
Chief health adviser Dr Jemesa Tudravu said patient information confidentiality was an integral part of their work as medical professionals.
"It is something that we guard jealously and the privacy of patients is paramount and very important to us," he said.
"The ministry respects patient information confidentiality and the public should too. We are concerned by the level of vilification that has taken place so far concerning our single patient at Lautoka Hospital and we are asking that this should stop.
"This situation that we are in is about all of us. It's not just about a patient who is suffering it or the relatives, it is about all of us.
"We are all in this together," he said.
Fiji's first COVID-19 patient is a flight attendant of Waiyavi, Lautoka.
The 27-year-old contracted the virus after returning from a recent trip abroad.
He is admitted under isolation at the Lautoka Hospital in stable condition.
Fiji has recorded only one confirmed case of COVID-19.
Dr Tudravu has also urged social media users to refrain from sharing rumours or misinformation online of any new case of COVID-19 in the country.
"We are encouraging people not to share rumours or misinformation of any new cases. We encourage members of the media to continue to obtain information from credible sources.
"The overall situation in terms of COVID-19 outbreak infection in Fiji remains the same. Government will inform you as soon as possible if this situation changes."
Editor's note: This article was published in Saturday's, March 21, 2020, edition of The Fiji Times.