COVID-19: LTA offers suspension of vehicle registration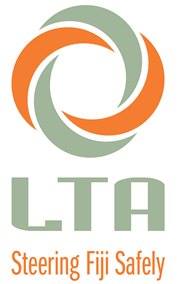 The Land Transport (Vehicle Registration and Construction) Regulations enable vehicle owners to apply to the authority for a suspension of their registration.
Land Transport Authority (LTA) CEO Samuel Simpson highlighted this in a statement issued today notifying vehicle owners who might wish to take their vehicles off the road in the current COVID-19 situation or alternatively if their vehicle was in a garage for repairs, etc.
Mr Simpson said vehicle suspension was only for terms of 30 days or more.
"The process is to download the form from the LTA website ensure correct completion of the form, take the completed form, your wheel tax sticker and number plates which have to be surrendered as part of this process to an LTA office for processing," Mr Simpson said.
"You must be the vehicle owner, you cannot nominate someone else to do this on your behalf.
"Also follow social distancing while at LTA during this COVID-19 situation and good hygiene practices."
Ms Simpson said if a vehicle owner had outstanding TINs, those must be cleared before the Voluntary Vehicle Suspension was processed.
He said a vehicle owner may receive a refund of wheel tax dependant on the remaining validity period.
"Upon suspension, the number plate will be retained by the LTA for a period of three months.
"For plates that are damaged at the time of surrender or have been surrendered for more than three months, an application for replacement plates would have to be made by the owner during the process for uplifting the suspension.
"Vehicles will be inspected for roadworthiness prior to uplifting of the suspension."
The relevant fees apply as follows:
Suspension fee – $9.48
Removal of Suspension fee – $19.90
Other costs are based on Engine CC of the vehicles and any refunds would be based on the period of validity.
For further clarifications and costs, vehicle owners are advised to contact the LTA contact center on help@lta.com.fj.