COVID-19 Fiji: Positive travelers from African states in quarantine
2 December, 2021, 6:51 am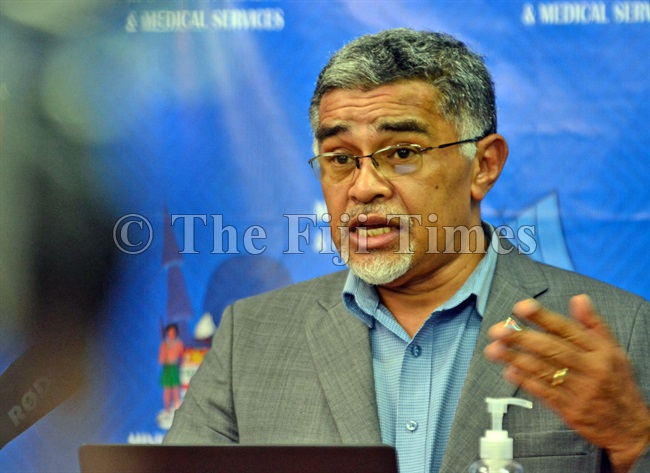 'We currently have COVID-positive travelers in quarantine who arrived in the country from African states before we knew about OMICRON.'
Permanent Secretary for Health and Medical Services, Dr James Fong clarified this in his COVID-19 statement last night.
Dr Fong said these travelers have been quarantined in line with the stringent measures we apply to countries we consider a red zone for ongoing viral spread.
He said their specimens will be forwarded this week overseas for genetic sequencing.
"If transmissible enough, stringent border and community measures will only delay the inevitable entry and spread of current and future variants of the COVID 19 Virus.
"Fiji citizens will only be safe if we remain COVID safe with 2-meter physical distancing; mask wisely by carrying a mask when you are out of your home and wear the mask properly in public indoor spaces, public service vehicles, and outdoor crowded spaces; open windows to improve ventilation; avoid poorly ventilated or crowded spaces; keep hands clean; cough or sneeze into a bent elbow or tissue; and get vaccinated when it's your turn.
"This message is more important than all the stringent public health community and border measures."
Dr Fong said the ministry is continuing to improve public health and medical capacities to manage an increase in cases.
As such the remodeling of the health service provision will continue its current focus on:
Community surveillance through test trace and track protocols is being escalated to help us identify and contain any outbreak early.
Registration and line listing of vulnerable persons especially in poorly vaccinated areas has been done;
Preparations for the monitoring of positive cases and vulnerable persons to ensure better access to appropriate care plans has been made;
Clinical care protocols for the severe disease has been reviewed and strengthened;