COVID-19 Fiji: Embrace society-wide promotion and compliance – Dr Fong
26 November, 2021, 7:30 am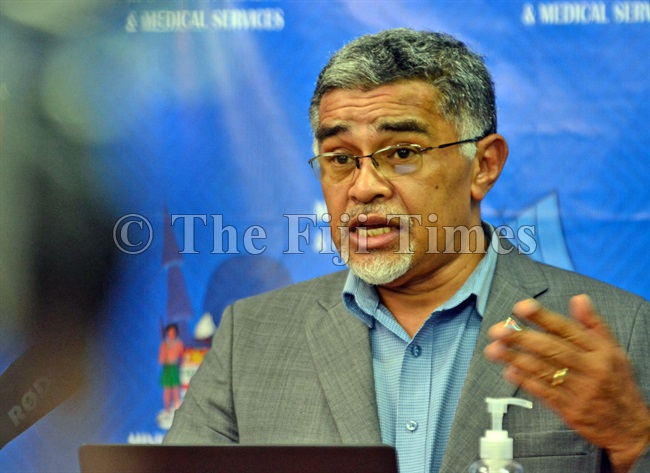 The Fijian public needs to embrace society-wide promotion and compliance with COVID safe measures to ensure the third wave is small, and one that we all learn to live with and learn from.
Ministry of Health permanent secretary Dr James Fong made the comment in his COVID-19 update statement on Wednesday night.
He said they were reassured that at this time, "all our disease indicators are indicating a healthy trend".
"Unfortunately, we also see that COVID safe measures in public indoor spaces, in public transportation over land and sea, and organised outdoor gatherings are now being increasingly flouted and ignored," Dr Fong said.
"Poor compliance to COVID Safe measures is now more clearly visible in major businesses facilities.
"We do expect the third wave of cases because of excessive gatherings that are going to happen over Christmas and New Year and we continue to prepare to have the wave of severe cases in hospitals."
Dr Fong said while the easing of restrictions was needed to facilitate social and economic livelihood, members of the public must ensure that – together with vaccination – they continue to observe COVID safe measures and avoid contained spaces and crowds to avoid the risk of increased spread of the virus.