Court rules case to answer in Prime Fiji Ltd alleged forgery case
15 January, 2019, 6:10 pm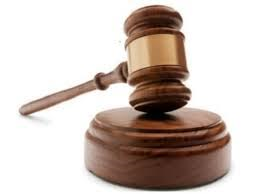 SUVA Magistrate Deepika Prakash has ruled that there is a case to answer in the case of Prime Fiji Limited who is charged with a count each of forgery and using forged documents.
Magistrate Prakash said having heard the prosecution and also having considered the submissions of both the prosecution and the defence, there was relevant and admissible evidence to implicate Prime Fiji Limited for each element of the offence.
It is alleged that Prime Fiji Limited, a limited liability company, made a false document namely the performance security of Westpac Banking Corporation for the performance guarantee number of streetlight renewals amounting to $351,865 with the intent to dishonestly induce Fiji Roads Authority officials in their capacity as public officials to accept it as genuine.
The alleged offence was committed between April 1, 2016, and April 30, 2016, in Suva.
Defence lawyer Mareta Tikoisuva has sought 14 days to obtain dates from her clients for Skype evidence.
The case has been adjourned to February 11.