Court remands man who allegedly attacked wife and stepdaughter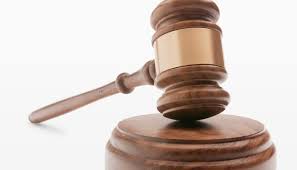 A 45-year-old Nausori man who is accused of using a cane knife to strike his stepdaughter and his wife has been further remanded.
Sanjay Lakhan appeared before the High Court in Suva today.
Mr Lakhan is charged with two counts of act with intent to cause grievous harm.
State lawyer Sheenal Swastika told the court that the matter was for first call and they were awaiting further disclosures in the matter because the wife was still in hospital.
The alleged incident took place in Kuku, Nausori, on  May 19, 2020.
The matter has been adjourned to June 26, 2020.