Court remands four charged with aggravated robbery
19 October, 2018, 11:07 pm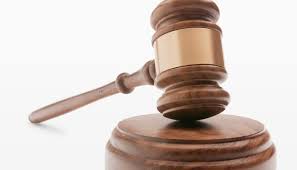 FOUR men charged with a count each of aggravated robbery and unlawful wounding have been further remanded by the Nasinu Magistrates Court.
It is alleged that Samuela Delai, 19, Boni Savu, 20, Samisoni Bilolevu, 20, and Josaia Lukuta, 33, while allegedly being armed with cane knives and pinch bars, allegedly entered a shop and stole cash and assorted items to the total value of $3573.
It is also alleged that the four used force on a lady while trying to steal the cash register on October 15, 2018, in Nasinu.
Police prosecutor Setareki Mocevacaka served full phase disclosures and objected to bail on the grounds that it was an indictable offence.
Magistrate Sufia Hamza refused bail and has transferred the matter to the High Court in Suva.
The matter has been adjourned to October 26.