Court dismisses traffic notice, director labels ruling fair
12 September, 2019, 11:17 am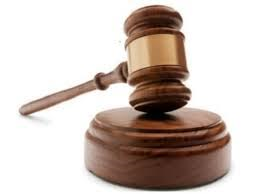 THE Labasa Magistrates Court has dismissed a traffic infringement notice served to a logging company in Bua two years ago. Nasoqo Investment Ltd Company director Luke Naitaka described the ruling as "fair".
The resident magistrate Bimsara Jagodage ordered that any fine and late fees set by the Land Transport Authority be refunded to the company.
He also refused the application for indemnity cost against the LTA.
The court heard that on November 8, 2017, a company's truck carried excessive weight of pine logs at 14.46 tonnes.
The truck had a permissible gross weight of 26.40 tonnes, but when LTA officers weighed it on that day, it weighed 40.64 tonnes.
Mr Jagodage said the LTA failed to issue the TIN 3259512 within the 21 days stipulated in the regulation.
"It is further observed, that even today from the day of the commission of the offence, service has not been effected on Nasoqo Investment Ltd," Mr Jagodage said.