Court allows two weeks for Moala to decide on her plea
16 January, 2019, 1:40 pm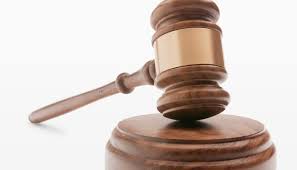 A 39-YEAR-old woman charged with one count of abuse of office and three counts of providing false travel document has been given two weeks to decide on her plea by Suva Magistrate Asanga Bodragama.
It is alleged that Neomai Moala while being employed as a protocol officer for the Ministry of Foreign Affairs prepared a third party note in abuse of her authority.
It is also alleged that she provided false documents being an Australian visa grant to three people intending they would enter into Australia.
The alleged incident occurred between February and April this year in Suva.
State lawyer Saif Shah informed the court that sufficient time had been given to Ms Moala to decide on her plea.
Magistrate Bodaragama has given her a final two weeks.
The case has been adjourned to January 28 for a plea.