Couple charged for unlawful importation of meth
15 October, 2018, 5:38 pm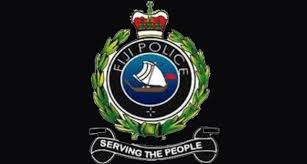 A COUPLE have been jointly charged with one count of unlawful importation of illicit drugs while the woman faces an additional count of unlawful possession of illicit drugs.
This is after they were found with more than 400 grams of methamphetamine.
Police spokesperson Ana Naisoro said the two are alleged to have imported the illicit drug sometime between October 10 -13.
"The initial discovery was made by a customs officer at the Nadi International Airport when he noticed a suspicious package that arrived from the United States which contained items for a baby," Ms Naisoro said.
"Upon further analysis, two bottles were found containing plastics containing white powder later tested positive as methamphetamine," she said.
"As part of a controlled delivery and operation, the first suspect who is a woman in her 20s picked up the parcel from Raiwaqa whereby she informed officers that she was picking up the items on behalf of her husband."
The couple were produced at the Suva Magistrates Court this afternoon.