Council monitors flooding situation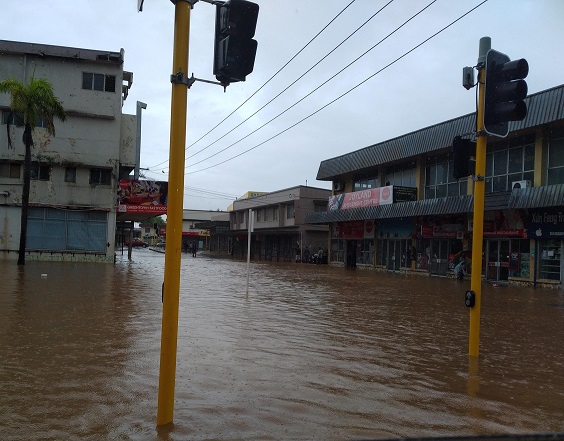 The Nadi Town Council is monitoring the flooding situation within the main business district.
Council CEO Muni Reddy said while a part of the town flooded on Monday, the heavy downpours posed no threat to businesses.
"No businesses or the market was affected by the rain," he said.
"We had a bit of water at the bus stand and near the market but other than that, operations are normal."
However, Mr Reddy said the council would continue to monitor the weather and river levels near the town.
"We had a discussion and checked on the river levels.
"So far the levels are normal and none of them are at critical which would be a cause for concern for us."
According to the Fiji Meteorological Service, a heavy rain warning was in force for most parts of the Western Division.
The weather is expected to improve from Wednesday.