COP23 makes considerable progress: Ambassador Saran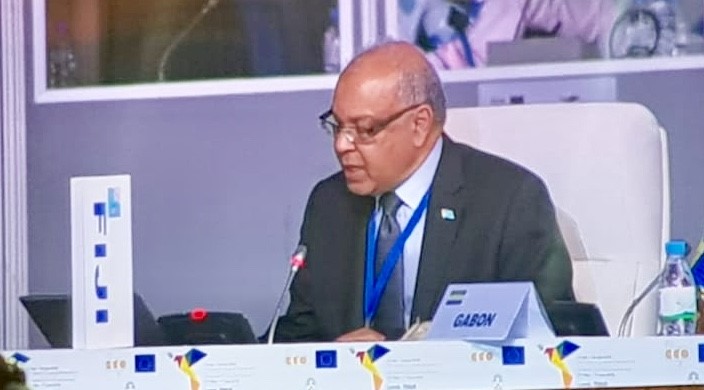 COP23 under Fiji's leadership has made considerable progress towards clear and comprehensive implementation guidelines for the Paris Agreement, which will make the agreement operational.
This was the word from Fiji's climate ambassador and head of mission to the European Union ambassador Deo Saran who is attending a Special Session of the ACP Council of Ministers in the Togolese capital, Lomé.
Speaking on the theme 'Advancing the Climate Change agenda in a Repositioned ACP Group', Mr Saran said climate change was having a significant impact on all ACP countries – including threats to agriculture, education, health and finance – and needed to be given top priority in the partnership agenda.
While Mr Saran spoke on the vulnerability to climate change of members of the ACP – African, Caribbean and Pacific countries – who are presently meeting in Togo, important work remains to be done.
"This is crucial to help governments plan their economies and give confidence to investors and businesses that the low-carbon economy is here to stay," he said.
"Some of the legacy items from Fiji's Presidency of COP23 that will continue to benefit citizens of vulnerable nations, including many of the ACP States for decades to come, include historic agreements on agriculture; the importance of women as well as indigenous people and communities in the climate battle; a global scheme to provide access to more affordable insurance for climate-vulnerable nations; and a recognition by many in the global community through Fiji's Ocean Pathway initiative of the inextricable link between climate change and the health of our oceans."
Mr Saran is also at the meeting to consider the ACP position on negotiations with the European Union over their relationship after the long-standing Cotonou Agreement comes to an end in 2020.
The meeting has also focused on the Future Perspective of the ACP Group and examination of its Draft Negotiation Mandate.
Mr Saran also informed the Council that the Talanoa Dialogue was progressing well.
"Fiji believes this process will lead to more ambition in our climate action plans to reduce greenhouse gas emissions and build greater resilience, in line with the long-term goals of the Paris Agreement," he stated.