'Come clean' FSC told
16 August, 2018, 10:15 am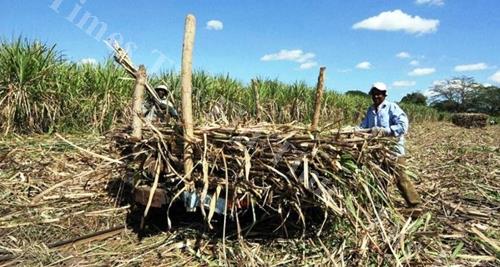 SUGARCANE growers in the Western Division are calling on the Fiji Sugar Corporation to come clean about the state of the Ba and Lautoka sugar mills. Farmers claimed that issues at both mills were affecting harvesting schedules and increasing their cost burden.
More than six weeks into the 2018 crushing season, growers are claiming that both mills continue to operate below capacity and the slow crush rate at Lautoka combined with stop-start operations at Rarawai, Ba, are a cause for concern.
President of the Yaladro Farmers Co-operative, Rajendra Raglu, said he had reduced harvesting by 75 per cent because of issues at Rarawai.
"I have six trucks and can do 12 to 14 trips a day to Rarawai but for the past five days I have only managed three trips a day," Mr Raglu said.
"This is a huge cost for us because when there is down time, the mechanical harvester operator continues to get paid. "He opted to be paid on a monthly basis instead of on tonnage basis because he was with us last season and he knows our mills are not performing well."
Prominent Naloto Sector, Ba, farmer Arun Sharma said the silence from FSC on poor mill performance has been deafening.
"We have been highlighting the mill issue from day one, but all they have given us are false promises," he said.
"The reality is this — we have mill problems and labour shortage issues — and these need to be fixed if they want to have a successful 2018 season." Khalid Ali from Varoko Sector, Ba, said cane quality was deteriorating because of the poor performance of the Rarawai mill.
"Cane is harvested and left in the field and on trucks and it can be days before they unload at Rarawai for processing, this is not good for the farmer, for FSC or for the country," he said.
"Harvested cane deteriorates very quickly and if the cane is burnt cane then it deteriorates even faster, so something needs to be done urgently to address this issue."
In a statement issued yesterday, FSC chief operating officer Navin Chandra said Lautoka mill had performed exceptionally well after the first few weeks of teething issues.
He said efforts made by FSC Lautoka team to rectify issues had been successful and the mill had crushed about 10 per cent more than the same period last year.
Despite growers saying otherwise, Mr Chandra said better mill performance and good supply of cane especially allowing for some transfer of cane from Rakiraki and Rarawai mill areas has boosted performance.
Mr Chandra said on average Lautoka mill was crushing 5000 tonnes of cane daily which was 17 per cent better than the set target.
"The highlight for Lautoka mill this year is that it has notched crushing 6000 tonnes of cane in a 24-hour period, which is the highest quantity of cane crushed in the same period in three years," he said.
"Despite the initial teething issues, Lautoka mill has improved significantly showcasing the mill's full potential."
He said the plan developed by FSC while working within the 2018/19 National Budget allocation guidelines for the funding of the transfer of cane from Rakiraki and Rarawai to Lautoka, and in doing so, reduced queues at Rarawai mill.
Mr Chandra said this allowed for the timely turnaround of lorries ensuring that growers had maximum cane harvested and transported in the dry weather.
Growers, however, have disputed this, saying Lautoka mill developed issues and shutdown yesterday resulting in hundreds of lorries queuing up in the mill yard and spilling into Marine Drive.