Church blesses Fiji Bati side to World Cup
20 September, 2022, 3:25 pm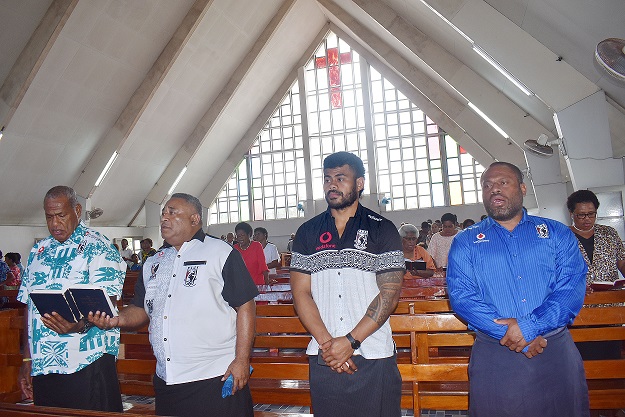 GO with God.
These were the sentiments echoed by the Nabua Methodist Church member Ravaele Baleiwai when they farewelled the Vodafone Fiji Bati team on Sunday. Baleiwai was given the task to deliver the church's final bidding to the team.
He reminded the boys of the task ahead of them and urged them to put their faith in God. Balewai told the boys that what they were about to dive in was going to be a challenge.
And in commemoration of Father's Day, Balewai advised the boys to, "Wear your fatherly cap and fight the battle with God by your side.
"Let God guide you on your journey ahead of you.
"You have witness the win that our national sevens team have achieved. If you believe in God and in yourself, nothing is impossible.
"God wants to see your faith in Him and to the management you have done the work now your faith will be put to test but you must not lose face in God's word."
Team manager Tevita Koroisaya thanked the church for its support and the words of encouragement delivered to them. He said they had gone through a lot of challenges together as a team but most of all with the coach Jo Rabele.
"We both had dreamt to take the team for the next World Cup in 2016 and a few years on our prayers have been answered, he said. The team will depart our shores tomorrow.