Chinese officials to train naval officers
9 October, 2018, 11:25 am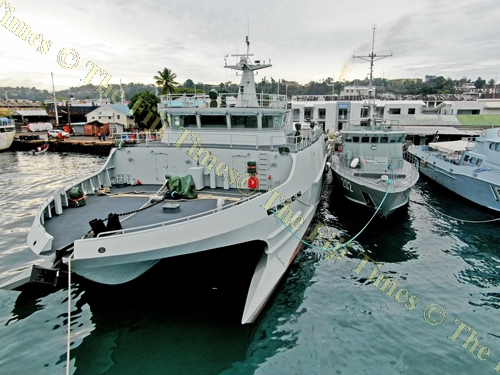 FIJI Navy officers will undergo training with officials from China at the Togalevu Naval Base outside Lami Town within the next few weeks before the commissioning of the RFNS Kacau.
This was confirmed by Fiji Navy fleet operations officer Commander Timoci Natuva during an interview yesterday. The new naval ship, given by the Chinese Government, arrived into the country on Sunday.
Cdr Natuva said the training would assist naval officers to familiarise themselves with the features of the vessel before it was commissioned.
"Over the past five years we have sent our officers overseas for training from the Hydrographic Department to Australia, India, United Kingdom and Korea. So we are well equipped and we have the manpower to handle this new equipment," Cdr Natuva said.
The new vessel, he said, would increase their capability of conducting surveys in a wide range of areas, ensuring Fiji's trade passage was safe.