Chinese navy hospital Ark Peace docks in Suva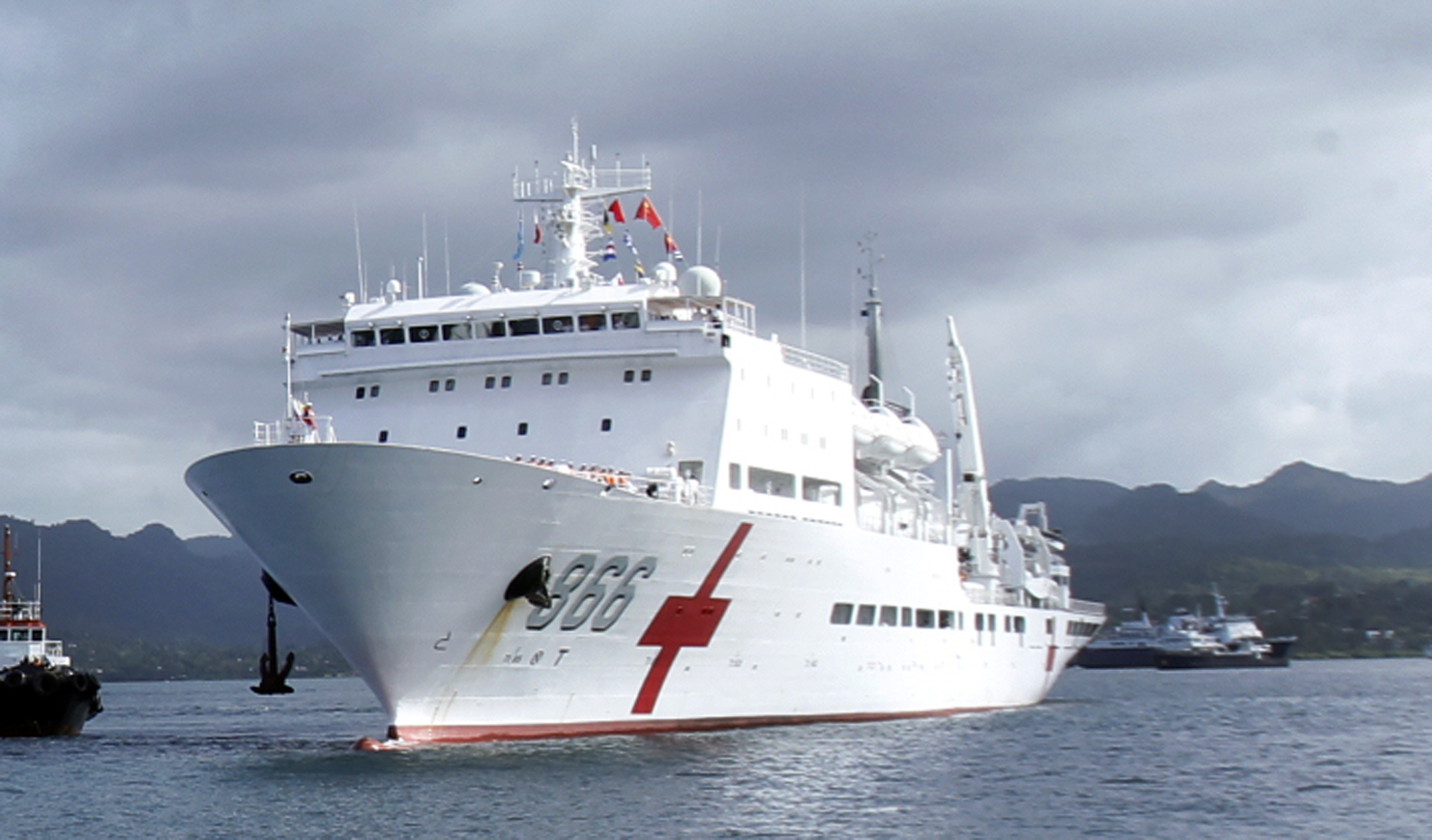 THE Chinese People's Liberation Army (PLA) Navy Hospital Ship, Ark Peace docked at the Suva Kings wharf today.
Ark Peace's task group commander Guan Bailin said the ship carried 120 medical staff in the specialised 18 departments.
"We also have different medical equipment for different examinations so all the diseases above the central hospital level can be consulted here," Mr Bailin said.


He said with the ship's experience in the past, there were over 600 to 800 outpatients seen each day.
This is Ark Peace's second trip to Fiji and registrations to enable entry into the wharf will begin from tomorrow until August 8 at Sukuna Park in Suva.
The registration time will be from 8am to 11.30am and 1.30pm to 4.30pm.
Members of the public are advised to bring along their identification cards, either their Voters ID, FNPF card or driving license.