Chinese economy clobbered by coronavirus but set to recover soon: Reuters poll
14 February, 2020, 10:10 pm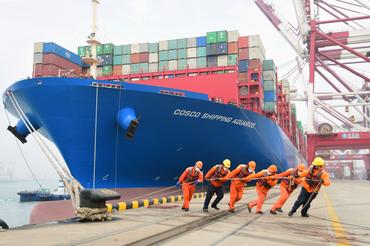 (Reuters) – The coronavirus-hit Chinese economy will grow at its slowest rate since the financial crisis in the current quarter, according to a Reuters poll of economists who said the downturn will be short-lived if the outbreak is contained.
A Feb. 7-13 Reuters poll of 40 economists based in mainland China, Hong Kong, Singapore, as well as Europe and the United States, predicted China's annual economic growth in the first quarter of 2020 to slump to 4.5% from 6.0% in the previous quarter.
That drop was expected to drag down the full-year growth rate in 2020 to 5.5% from 6.1% in 2019, its weakest since at least 1990 when comparable records began.
However, economists were optimistic the economy would bounce back as soon as the second quarter, with growth then forecast to recover to a median 5.7%, according to the poll.
That figure was pushed higher by several optimistic forecasts from economists based in mainland China. The range was 2.9%-6.5%.
The coronavirus was first detected in the Chinese city of Wuhan – a nerve center in the global supply chain with a population of just under 11 million – and so far has claimed over 1,300 lives in China. That outstrips fatalities from the SARS outbreak in 2002-03 which killed 774 people worldwide.