Children urged to appreciate their parents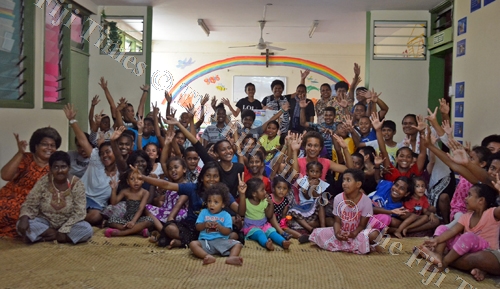 APPRECIATE your parents while you still have them around.
This was mentioned by the Church of Jesus Christ Sunday school director, Ditukana Yanuyanutawa, after they contributed toiletries and other essentials to the St Christopher's Home at Nakasi, Nasinu last week.
She said it was important to respect and appreciate our parents because the children at the home did not experience waking up each morning to a mother and a father.
"I was telling the children, you wake up every morning with your parents while these kids they live in a home, they have boundaries," she said.
"I think it is a blessing to wake up every morning and see your parents." She said the visit to the home was part of their social program for the year.
"This is part of our program and we have already visited the Fiji School for the Blind last year and this year we plan to visit two homes," she said.
"This is our first and, if the Lord allows, we will go the Dilkusha Home maybe end of the year, otherwise, we will go next year when our kids are ready."
She encouraged other church groups to make an effort and visit children living in the various homes in Fiji.
Kalo Tuineau from the Moana Community of St Claire, who works at the home, said they were grateful for the visit by the Sunday school children.
"We are very joyful that they came to us and they brought along with them toiletries for the benefit of the children," she said.
There are 35 children at St Christopher's Home.