Carpentry training for rural dwellers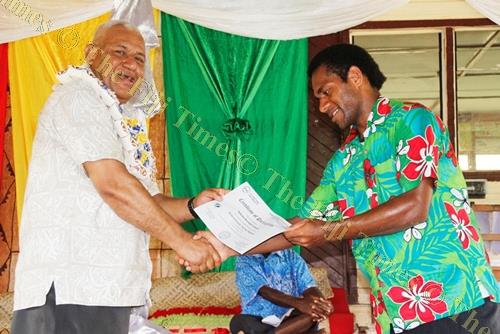 THE Ministry of Rural and Maritime Development, National Disaster Management and Meteorological Services completed its rural carpentry training to equip rural dwellers with skills to construct quality and durable homes.
The ministry's permanent secretary Meleti Bainimarama said Government intended to raise the standard of homes in the rural areas to withstand cyclonic winds.
"Data collected after Tropical Cyclone Winston indicated that majority of houses damaged by the cyclone were located in rural areas and that the carpentry training program was an initiative to reduce damage risks to property and loss of lives," Mr Bainimarama said.
Thirty participants took part in the two-week "Build back Better" rural carpentry training that was held in Tailevu.
Rural Housing Program manager Joji Waqamailau said disaster risk reduction measures had been incorporated into the training.
"In this way, we're not only training carpenters for rural housing purposes, but we're mainstreaming disaster risk reduction into our development initiatives," Mr Waqamailau said.
The training was facilitated by the Fiji National University and for 40-year-old Malakai Koroirara of Natavea Village in Naitasiri, the training would help enhance the experience he had with small construction works.
"I am really glad for this opportunity and this will help me in my duties as a pastor.
"I've learned some tips in strengthening our homes to withstand strong winds and hurricanes," Mr Koroirara said.