Capital markets hit $6.0 billion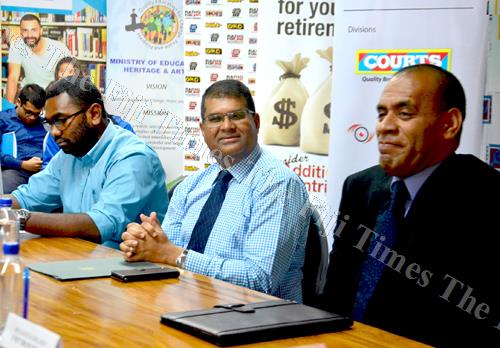 FIJI'S capital markets have grown immensely and are valued at more than $6.0 billion or just over 50 per cent of Fiji's GDP with the South Pacific Stock Exchange (SPSE) market capitalisation breaking the $2b mark earlier this year.
Reserve Bank of Fiji (RBF) governor and chairman of the Capital Markets Advisory and Development Taskforce (CMADT) Ariff Ali made these comments during the launch of the Capital Markets Week at RBF yesterday.
"The market capitalisation is expected to further increase this week with listing of Kontiki Finance Ltd," Mr Ali said.
He said the Unit Trust market had almost doubled in five years with more than 30,000 investors.
"Retail investors in the Government market was almost nil a few years ago. "However, this has changed with the introduction of Viti Bonds with total investment to date of almost $40 million," he said.
Mr Ali said in their CMADT meeting last week they were informed that the number of investors at the SPSE was slightly below their mid-term target.
"However, this will all change thanks to the issue of approximately 40,000 free Energy Fiji Ltd (EFL) shares to account holders."
Mr Ali said the capital markets played a critical role in mobilising savings into medium to long-term productive use in both the public and private sectors however many Fijians knew very little of Fiji's capital markets, its functions and the investment opportunities available.
Mr Ali said this was why they were staging the week-long awareness campaign to educate members of the public on investment opportunities in the capital markets.
He invited members of the public to visit information kiosks at the FNPF Downtown Boulevard and talk to experts to learn more about investment products on offer.
Meanwhile, two senior representatives of gold sponsors for the event, Unit Trust of Fiji and Free Bird Institute Ltd also spoke during the launch.