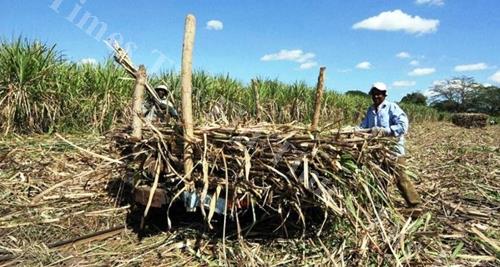 BRINGING in foreign canecutters is going to create serious long-term national issues, says the National Farmers Union (NFU). In a statement, union general secretary and former prime minister Mahendra Chaudhry said comments made by Ministry of Sugar Industry permanent secretary Yogesh Karan in an article published last week raised a lot of questions.
Mr Chaudhry said apart from the social impact, there had been a lack of transparency and consultation in Government's decision to recruit foreign canecutters.
"Government is talking about recruiting foreign labourers, but it has given the country no details about where the workers will come from, how many of them will be brought in and under what conditions," he said.
Mr Chaudhry added that critical details such as whether the canecutters would be issued work permits or given Fijian passports, would proper screening processes be done, who would pay for airfares, who would pay them and provide housing for them needed to be answered.
"These are questions that Mr Karan should provide answers to before he hits out at critics. "Fiji's unemployment rate is very high. "It seems ridiculous under the circumstances to import overseas labour. "And questions have already been asked publicly about why we are bringing in foreign labour when so many of our own youth are unemployed."
In an article published last Thursday, Mr Karan said people needed to understand what farmers were going through before making negative comments.
He said demands made by local canecutters in terms of payment, food and housing placed a huge burden on growers.