Canada on Fiji radar
21 September, 2022, 4:27 pm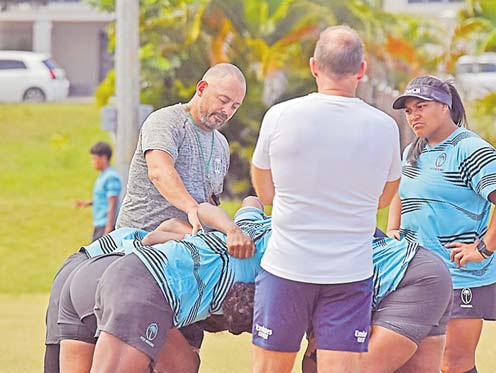 The Rooster Chicken Fijiana side is aware of the threat the fourth-placed Canada side has in the lead up to their Test this week in Suva.
Forwards coach Greg Smith said the Fijiana players would have to perform well on Friday.
The former Flying Fijians skipper said there were a lot of areas that needed improvement after last week's match against the New Zealand Wahine Maori side.
"Last week's game had really taught us a lot of things that we would need to iron out before the clash against Canada," Smith said.
"We learnt a lot from their physicality and they really caught us off-guard. It was a good game to prepare us for this week's match and the build-up to the Rugby World Cup next month.
"We would need to defend their scrums and their set-pieces which are the strong points of rugby.
"We will iron out our game pattern and defensive plays to catch them by surprise."
Smith, rated as one of the best hookers of the 1997 Rugby World Cup said the inclusion of the Fijiana 7s players added depth to their squad. Fijiana 7s players Ana Maria Naimasi, Lavena Cavuru, Sesenieli Donu, Aloesi Nakoci, Raijieli Daveua and Rusila Nagasau marched into camp last week after their return from South Africa. Smith commended them for their commitment in representing the nation.
"Their inclusion has been good but they need a little more time to find their feet in 15s.
"They are good. They need more time to understand our game patterns and what we want to achieve.
"We are going up against big teams such as England, South Africa and France. They are ranked well ahead of us on the standings.
"These girls have been performing well over the years and I can assure fans that these type of Test matches will improve the quality of our game and will hopefully be a good RWC for us next month."
The women's RWC2021 starts at Eden Park in New Zealand on October 8. It ends on November 12.