Call for harsher sentences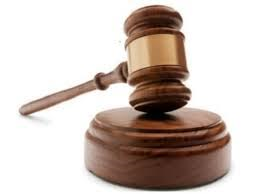 A HARSH sentence is necessary to act as a deterrent to others who may contemplate engaging in similar acts of corruption.
This was highlighted by High Court judge Justice Chamath Morais while sentencing two former employees of the Public Works Department (PWD) to three years additional imprisonment term last week.
Vaciseva Lagai and Ana Laqere were convicted of a count each of abuse of office and two counts each of causing a loss.
They are currently serving time in jail for similar corruption-related offences which they were convicted of in 2017 with eight and 10-year sentences respectively.
Justice Morais described the systematic breaches as a serious breach of the trust of their employer which involved a significant amount of public funds.
He said the sentence would be served together with their current sentences.
Both women admitted to facilitating the processing of false payments between January 2010 and March 2010 and caused a combined loss of $10,557.50 to PWD.